Seth Rollins Names His Favorite WWE WrestleMania Moment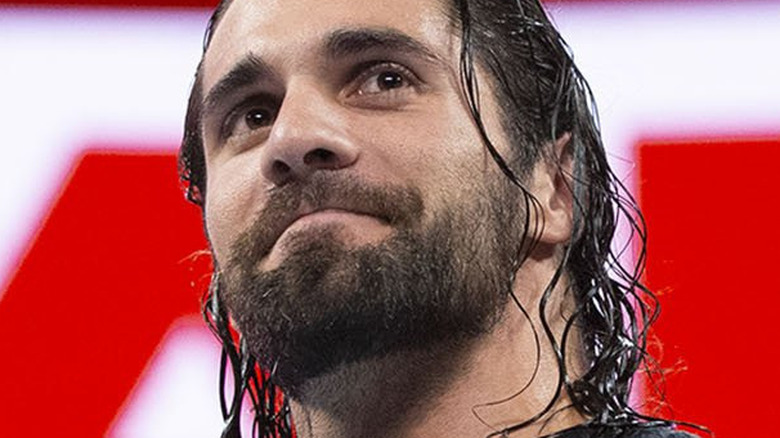 WWE
"WWE Raw" superstar Seth Rollins has revealed what his favorite WrestleMania moment is. A multi-time world champion, Rollins is no stranger to WWE's biggest annual show, making his WrestleMania debut in 2013 as a member of The Shield. Rollins, Roman Reigns, and Dean Ambrose defeated Randy Orton, Sheamus, and Big Show on that night. Since then, Rollins has only missed one WrestleMania, and that was WrestleMania 32 in 2016. Rollins was out of action due to injury. He's been a part of many memorable WrestleMania moments, such as his match with the returning Cody Rhodes last year.
There is one moment in particular, though, that stands out to Rollins. He revealed what that was during an appearance on the NFL Network's "Good Morning Football." "Well, I don't wanna be biased, but I think one of the greatest WrestleMania moments of all time is actually a moment that I created a few years back at WrestleMania in Santa Clara at Levi Stadium," Rollins said. "I was the first and only man to cash in his Money in the Bank contract in the main event of WrestleMania. Caught everybody by surprise, including the two guys in the ring, Roman Reigns and Brock Lesnar."
Rollins cashing in at WrestleMania 31 is indeed a moment fondly remembered by many fans, and one in most WrestleMania highlight reels. While it hasn't been made official yet, Rollins appears to be gearing up for a showdown with social media star Logan Paul at WrestleMania 39.
If you use any quotes from this article, please credit "Good Morning Football," with an H/T to Wrestling Inc. for the transcription.