Jim Ross Explains Why WWE Star Had Free Reign Creatively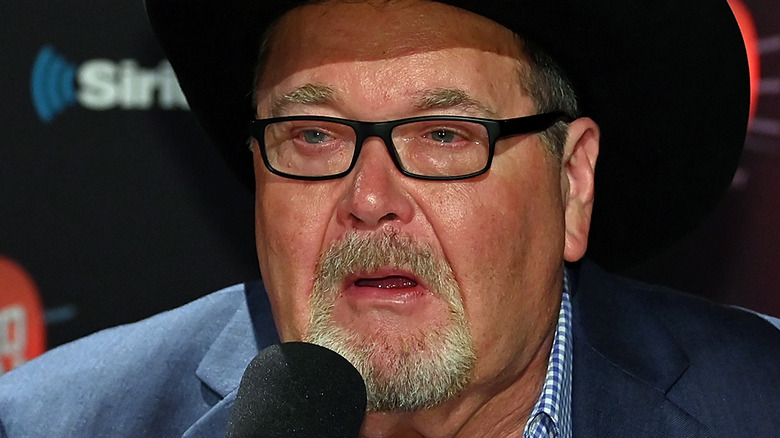 Slaven Vlasic/Getty Images
Few WWE Superstars from the Attitude Era reached the sort of popularity as Shawn Michaels. "The Heartbreak Kid" rose to the top of the mountain a few years before the Attitude Era began when he defeated Bret Hart for his first WWE Championship at WrestleMania 12. But when the Attitude Era was ushered in, HBK took his personality and antics to the extreme. 
One man who had a significant presence backstage at this time was Jim Ross, who recently spoke on his "Grilling JR" podcast about why Michaels was treated as a special case when it came to risque television.
"Well, Shawn Michaels had Vince's [McMahon] ear, so Shawn had a free ticket to do pretty much anything he wanted because he was such a good salesman for his own stuff that he could convince you that [it] was a good idea," JR explained. "But if anybody else on the roster had come to us with something along those same lines, it would have never made television. Shawn was a special case in that regard, and Vince let him roll with his instincts probably as much as anybody we know or could talk about."
HBK's most shocking moments during this time typically included nudity or something sexual, like a game of strip poker that brought him down to his underwear in the ring, or when he exposed his backside during a backstage promo. 
But it's Michaels' positive contributions to the squared circle that has really stood the test of time. Michaels is regarded as one of the best in the history of pro wrestling, and was the one to establish the Superkick as a finishing move, which is one of the most common moves dished out these days, while he's also become a major influence backstage in modern-day WWE, serving as the Senior Vice President of Talent Development Creative.