Adam Pearce Clarifies His Relationship With Roman Reigns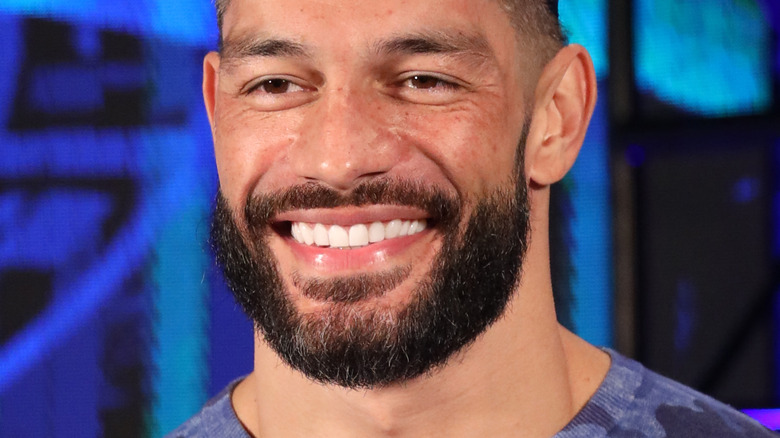 Wwe, Inc./Getty Images
Roman Reigns has made a large number of enemies throughout his run as the "Tribal Chief," from Drew McIntyre and Seth Rollins to Kevin Owens and John Cena. However, one man who doesn't appear to have any issues with him is WWE's resident authority figure, Adam Pearce. "There is no feud," Pearce claimed on Twitter. "There is mutual respect and understanding."
This comment came after Pearce responded to a fan who claimed they loved the rivalry between the two men, as he made it clear that one simply does not exist. Of course, there has been obvious tension between them at times, with The Bloodline often putting pressure on Pearce to try and get things their own way. However, in more recent time, Pearce has showcased more authority against the group when they have tried to run riot, particularly during episodes of "WWE Raw."
Reigns and Pearce have been involved in physical segments in the past as well, with Reigns dominating all of their interactions. Of course, in Pearce's role as the person running both "WWE SmackDown" and "Raw" in kayfabe, he has ended up having plenty of issues with the roster to create tension. As of late, that is something he has been dealing with courtesy of Sonya Deville — who has been demanding title shots against Charlotte Flair — and Chelsea Green, whose character is all about complaining to management. 
Reigns didn't need Pearce to get involved in setting up his upcoming title defense at the Elimination Chamber premium live event though, as he accepted Sami Zayn's challenge himself. The "Head of the Table" is looking for revenge against his former Bloodline member because he has caused a rift in his family.