John Cena And Batista Star In Super Bowl LVII Movie Trailers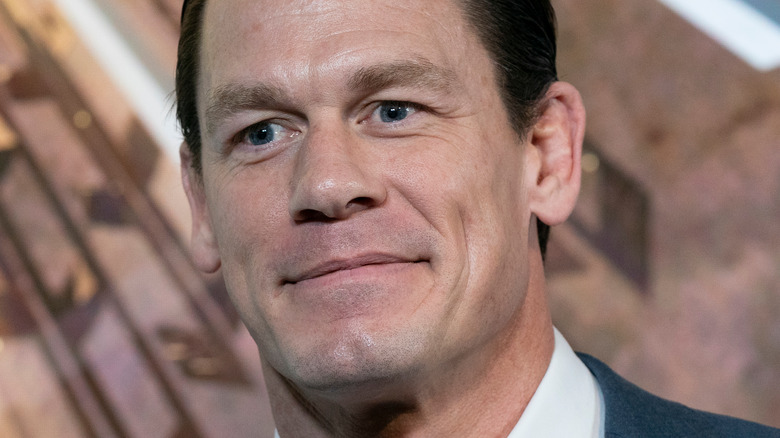 lev radin/Shutterstock
A number of current and former WWE superstars popped up in commercials during last night's Super Bowl LVII game, highlighting the cultural impact the company continues to wield. However, the biggest stars and biggest spots of the night were trailers for two upcoming and highly anticipated movies starring former WWE world champions John Cena and Batista. The two boast a combined 22 WWE world championship reigns, and have gone on to become two of Hollywood's biggest stars. Batista, aka Dave Bautista, was featured in the trailer for "Guardians of the Galaxy Vol. 3," the final movie in James Gunn's trilogy, as Drax the Destroyer, while Cena appeared as Jakob Toretto in the trailer for "Fast X," the penultimate movie of that franchise.
Aside from those trailers, the most prominent commercials WWE stars were in included The Undertaker appearing in a mid-game DraftKings commercial alongside Kevin Hart and Ludacris, while The Miz had the most extensive spot during a pregame commercial pumping up the NFL and its biggest game. During that commercial, Miz was featured in a mock television interview where he explained how many people take the day after the Super Bowl off work each year, and that he'd be one of them. The Miz then became angry when an off-screen producer asked him, "Don't you have a match tomorrow?" — a reference to tonight's "WWE Raw."
Tyrus, the current NWA World's Heavyweight Champion and former WWE star "Brodus Clay," also appeared in an ad promoting Fox News' satirical program Gutfeld!, on which he regularly participates.