WWE Hall Of Famer Recalls Working WIth A Young Roman Reigns IN FCW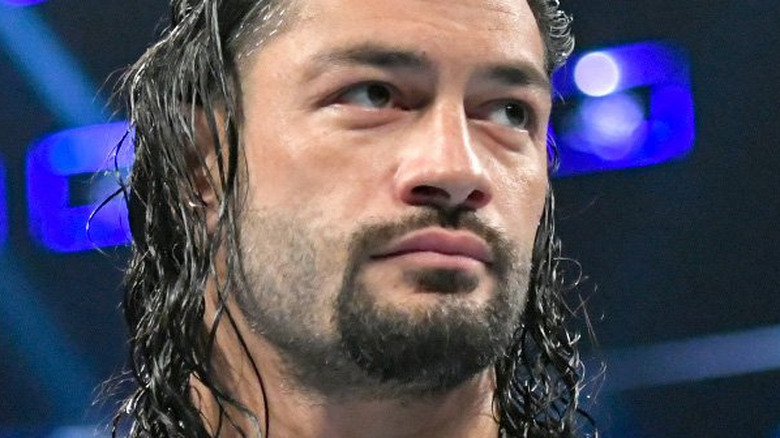 WWE
Roman Reigns always had what it takes to become a WWE world champion, according to WWE Hall of Famer Ricky Steamboat. During an interview with "WrestleBinge," Steamboat opened up about his days working as a coach at WWE's former FCW developmental promotion, and his take on working with a young Roman Reigns around 2007 before the future "Tribal Chief" made his television debut. Steamboat shared some glowing memories of the Undisputed WWE Universal Champion, who he called "probably one of the nicest, most respectful, most polite guys at that school at the time."
"Roman was the kind of guy that would open up and try and do anything to get better" Steamboat said. "He didn't want to be the shadow of [his real-life cousin] The Rock. He didn't want that. And he had a Hollywood, movie star face, and that was a big plus right there for the girls. But he's a very tight family man with his family and his kids, very tight."
Steamboat, commonly considered one of the best wrestlers ever, said Reigns "had great looks" and "a good build," and only needed to work on in-ring psychology to perfect his performance repertoire. "That took a little extra time with Roman," Steamboat said, adding though, "I will say definitely he wasn't the type of guy that said, 'It's either my way or no way.' That's definitely not Roman. He would ask you more so he would understand better. I just thought he was a super guy and I felt that he had a place with the company and he had everything that it would take to be a world champion and represent the company."
If you use any of the quotes in this article, please credit "WrestleBinge" and provide a h/t to Wrestling Inc. for the transcription.