MVP Patterns His Current WWE Character After This Legendary Heel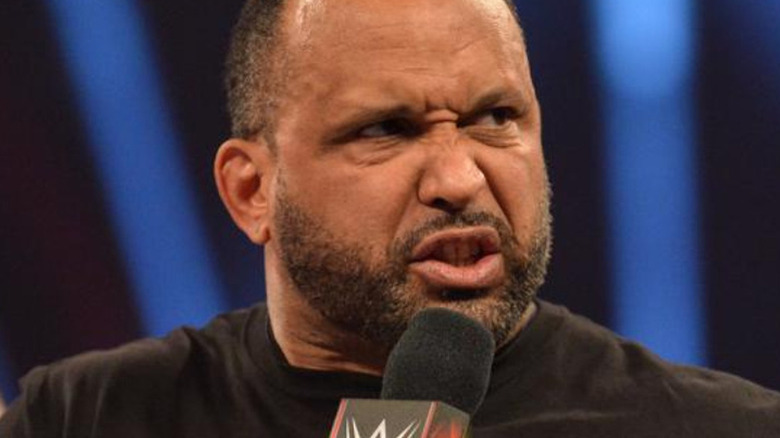 WWE
WWE's MVP has revealed the WWE Hall of Famer he's patterned his career after. The "WWE Raw" doesn't work many matches these days, wrestling just six times in 2022 with his last match coming in July, 2022. The 49-year-old has settled into a manager role on WWE TV, and he's taken inspiration from a legend who thrived in that position.
Appearing on "SUPERSTAR CROSSOVER" with Z100's Josh Martinez, MVP revealed that Bobby "The Brain" Heenan is the legendary manager who he has modeled himself after.
"In my opinion, the greatest of all time, and the man who I try to pattern myself after and whom I was lucky enough to meet and have some interaction with early in my career, Bobby 'The Brain' Heenan," MVP said. "As a matter of fact, in my diss track to Lashley I even said, 'Even though your name is Bobby, I got brains like Heenan.' I think Bobby Heenan was the best to do it because he was incredibly quick-witted, so sharp, had an incredible mind for the game."
MVP also said a lot of fans don't realize that Heenan was an in-ring wrestler before he became a legendary manager and color commentator, and explains that's why Heenan was able to take bumps. The "Raw" star revealed he's under Paul Heyman's learning tree, and that "The Special Counsel" of Roman Reigns is today, "everything Bobby Heenan was, minus the bumps." He's happy that there's a resurgence of managers in WWE and he feels the future is bright for the role.
If you use any quotes from this article, please credit "SUPERSTAR CROSSOVER," with a H/T to Wrestling Inc. for the transcription.