Baron Corbin References AEW Star On WWE Raw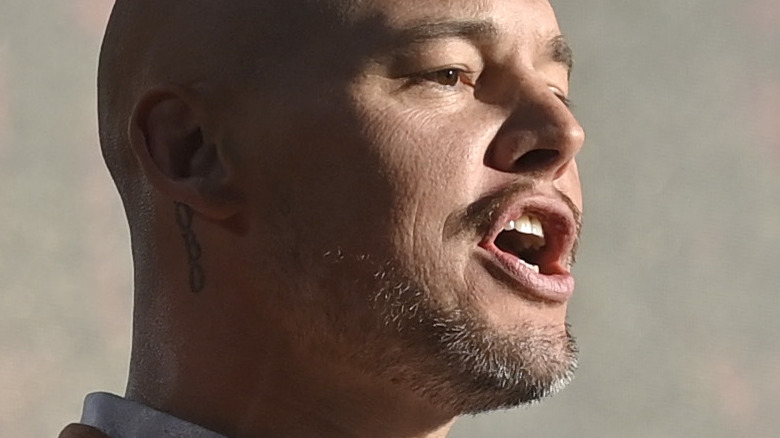 David Becker/Getty Images
A week after being kicked to the curb by WWE Hall of Famer JBL, Baron Corbin tried to pick up the pieces on the 2/13 "WWE Raw," referring to JBL as "a has-been" who did nothing but drag him down by "hobbling around in his stupid cowboy hat."
"He's the past. Forget about JBL," Corbin said. "It's time to remind people who Baron Corbin is. I am sick and tired of being disrespected."
Corbin's attempts at undermining JBL went in vain, as the former "Modern Day Wrestling God" was repeatedly interrupted in backstage segments. First, his interview with Cathy Kelley was stopped abruptly due to Sami Zayn arriving in the arena. Later in the show, Corbin brushed off both Zayn and Cody Rhodes as legitimate challengers to dethrone "The Tribal Chief" Roman Reigns but paid the price when he ran his mouth about "The American Nightmare" who overheard Corbin's words from Gorilla position.
"Cody Rhodes? This guy takes eight months to go home and nurse a minor injury," Corbin said, as Rhodes watched on from the background. "A guy that is handed the No. 30 spot in the Royal Rumble. I don't get it. I don't see it. I am not impressed."
Corbin went as far as to berate Pharaoh, Cody's famous dog that accompanied him to the ring at the All Out pay-per-view in 2019. 
"Matter of fact, Cody Rhodes is a joke," Corbin continued. "His brother [AEW star Dustin Rhodes] is a joke. His dad [WWE Hall of Famer Dusty Rhodes] is a joke. His dog is..."
Rhodes had heard enough, attacking Corbin from behind to set up an impromptu match. Rhodes won in convincing fashion, maintaining his undefeated streak since returning to WWE last April.