Veteran AEW Star Reflects On Being In The Ring With Jerry Lawler In Memphis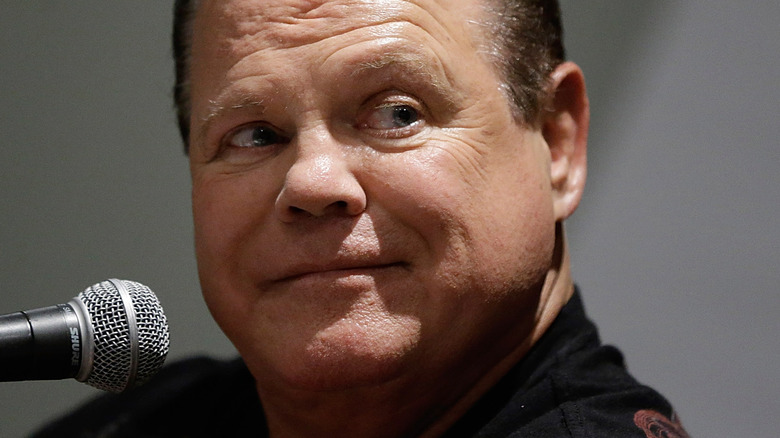 John Lamparski/Getty Images
One AEW star has looked back on being in the ring with Jerry "The King" Lawler in Memphis, Tennessee. Most wrestling fans today know Lawler for his work as a color commentator and analyst on WWE kickoff shows. Long before he was known for cracking wise on a headset though, Lawler was highly regarded for his in-ring work, especially in Memphis. During a new episode of his "My World" podcast, Jeff Jarrett recalled what it was like working with Lawler in the territory he ruled.
"The amount of communication that Lawler does at all times gives you a comfort level," Jarrett said. "He, mentally, is guiding you through everything. As I look back on it now, he knew that he needed to do that to me. He just like, 'Hey, Jeff, stand over here. Do this, do that. Do this; hey, okay, just relax. We're gonna do this. Fine, whatever.' That was kind of the whole mindset. He's an incredible in-ring general, the best."
Lawler recently went through a health scare, as "The King" was hospitalized after suffering a stroke. The last official update on Lawler was a positive one. He is out of ICU and was set to return home for outpatient rehab. At the moment, he has limited speech and cognitive skills, but it was noted that doctors are hopeful "The King" can make a full recovery. Lawler had recently appeared as part of the WWE Royal Rumble Kickoff panel.
If you use any quotes from this article, please credit the "My World" podcast, with an H/T to Wrestling Inc. for the transcription.