Jerry Lawler Set To Return Home Following Hospitalization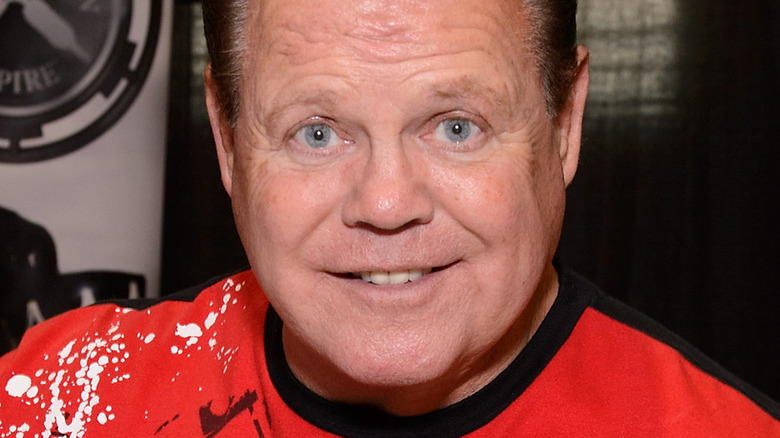 Daniel Boczarski/Getty Images
It's been a rough week for Jerry "The King" Lawler, as the WWE Hall of Famer suffered a stroke while staying at his Florida condo on Monday.
As he fell ill, Lawler was rushed to the hospital to undergo emergency surgery. Following the procedure, Lawler's movement and speech remained limited, but with some rehabilitation, he is expected to make a full recovery. In the latest update, Lawler has now been moved out of the ICU to begin the discharge process Friday, as confirmed by his long-time partner Lauryn McBride via a post on Lawler's Twitter account.
"Jerry is out of ICU & will return to his Florida home for outpatient rehab for his limited speech & cognitive skills. Doctors hopeful for full recovery & Jerry is looking forward to returning to his fans very soon. – Lauryn #LongLiveTheKing," the tweet read.
Amidst his health scare, Lawler found himself in the comfort and thoughts of many of his family and friends, including "The Mouth of the South" Jimmy Hart, who visited Lawler in his hospital room. Former WWE broadcast partner Jim Ross also spoke with Lawler and took to social media to share that Lawler's prognosis seemed positive.
Fellow WWE Hall of Famer Mick Foley recently discussed Lawler's contributions to the professional wrestling industry, and of course, his hope for his former colleague to make a full comeback. Noting Lawler as one of the "premier bump guys," Foley applauded the multi-time champion's work as a "top guy for decades." 
"By the time the world got to know Jerry, he had a lot of wear and tear on his body," he said on "Foley Is Pod."