Jinny Comments On WWE Shuttering NXT UK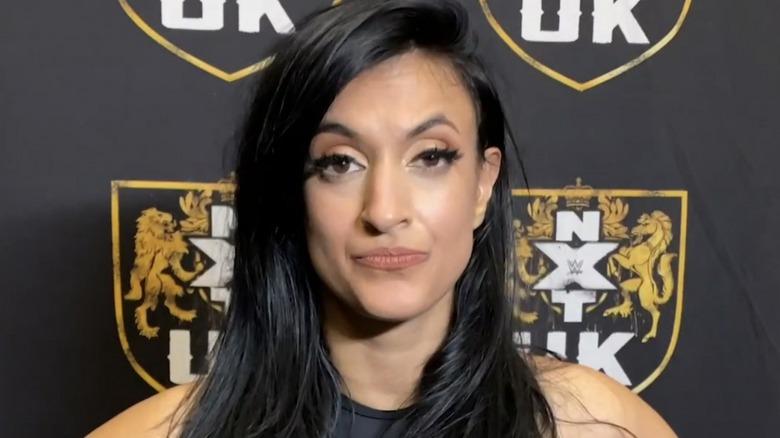 WWE
Former "NXT UK" superstar Jinny didn't get to say a traditional goodbye to the former Britain-based developmental brand, but she believes everything that happened was for the best.
"I was injured at that point so I wasn't actually there when everything happened," Jinny told "Ring The Belle" about the closure of "NXT UK." According to Jinny, she learned about the brand's closure just after it occurred and thinks the transition from "NXT UK" to "NXT Europe" is a refreshing and necessary change. 
"For me, 'NXT UK' should've been 'NXT' Europe because not everyone is from the U.K.," Jinny explained. "We're from all over Europe and the U.K. is in Europe as well." The now-retired wrestler believes that the rebrand "opens up so many more doors" for fans and talent alike. Jinny went on to say that it's important to think 10 steps ahead and that it's good business for WWE to open up its foreign developmental wing to the entirety of Europe, praising European wrestling fans for their passion.
Jinny announced her retirement earlier this year, never fully recovering from the injury that put her on the sidelines. Prior to her time in WWE, Jinny had been a mainstay of independent promotions such as Pro Wrestling EVE and PROGRESS Wrestling, both based in the United Kingdom. However, she does have plans for the future that are non-wrestling-related, saying when she hung up her boots that "every ending is just a new beginning" and that she's excited for what is to come in the next stage of her life.