Heated Shawn Michaels Makes Cameo Appearance On WWE NXT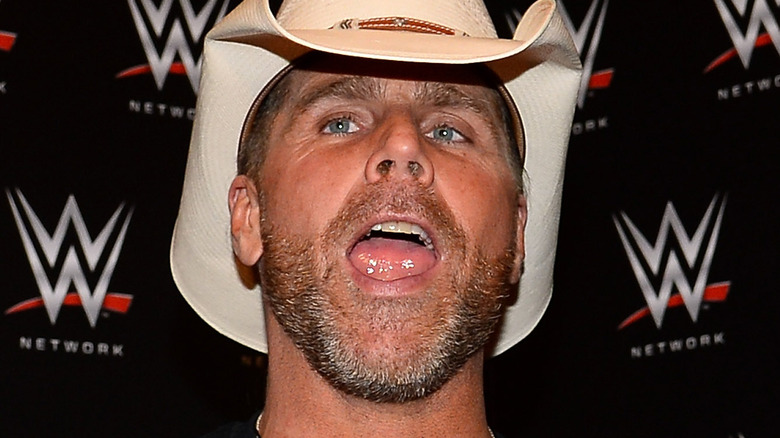 Ethan Miller/Getty Images
Grayson Waller made his return to "NXT" Tuesday night after being "suspended" for crashing the Vengeance Day post-show media call. In his return match, Waller lost to Tyler Bate. Waller tried to win the match by holding the ropes, but the ref caught it before he could get to the three-count. That didn't sit well with Waller, whose frustration boiled over in response to the referee's call,
After his loss, Waller confronted Senior Vice President of Talent Development Creative Shawn Michaels, which was the reason behind his last suspension. Michaels didn't back down and shouted back at Waller. During the confrontation, Waller kept calling Michaels "a suit," while Michaels fired back and told Matt Bloom to get Waller out of the backstage area because he was out of control. The scene ended with Michaels upset and yelling out, "Cut to commercial."
Waller was later forced to leave the arena. Waller had a few choice words to Michaels while he was being escorted out.
"Shawn Michaels doesn't even have the respect to let me get changed," said Waller. "He's kicking me out of the building. I'm the biggest star in 'NXT.' Shawn should be on his knees saying 'thank you' for my presence. You're a hypocrite, Shawn. You're a hypocrite. HBK don't exist anymore. You suit, you stooge. Grayson Waller runs this."
It appears that this ongoing feud with Waller and Michaels is not going to be finished anytime soon. Full results from the February 14 edition of "NXT" is available here.