Top WWE Star Says He Would Love To Have The Rock At WWE WrestleMania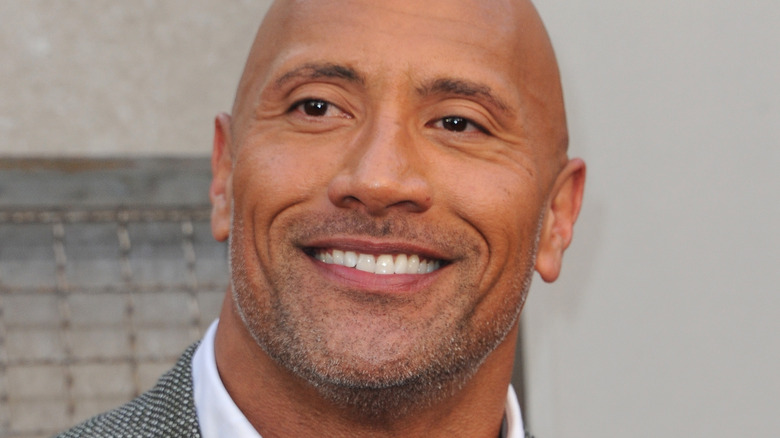 Tinseltown/Shutterstock
Perhaps the biggest question in the wrestling world over the last year pertained to whether or not Dwayne "The Rock" Johnson would be able to compete at WrestleMania in Hollywood in a hypothetical match against Roman Reigns. Following the Royal Rumble, any possibility of The Rock working a match seemed to be out of the window as he did not appear, and Cody Rhodes ultimately won the men's Royal Rumble. Following his Rumble win, Rhodes politely stated in an interview that WrestleMania didn't need The Rock this year because of the top storylines that are in place.
During a new interview with Sports Illustrated, Rhodes walked back on those comments as he recognizes The Rock's impact on WrestleMania's history. "Our industry doesn't just exist, the content is so important in keeping it healthy and keeping it going and respecting these long-time fans," Rhodes said. "I hope I didn't talk out of turn because I absolutely adore The Rock and would love it if he was present in any setting. His family is massively important to what we do and if Rock decides to show up to WrestleMania, Hollywood would love that. I will say, if Rock doesn't come to WrestleMania, we have an unbelievable card, if not the best ever, at the biggest ever in terms of the financials, the gates, two days in Hollywood. So, it's a win-win."
WrestleMania 39 currently has two matches confirmed — Rhodes vs. Reigns for the Undisputed WWE Universal Championship, plus Rhea Ripley vs. Charlotte Flair for the "SmackDown" Women's Championship.
If you use any quotes from this article, please credit Sports Illustrated with a h/t to Wrestling Inc. for the transcription.