Taylor Wilde Explains Why She Turned On Impact Tag Team Partner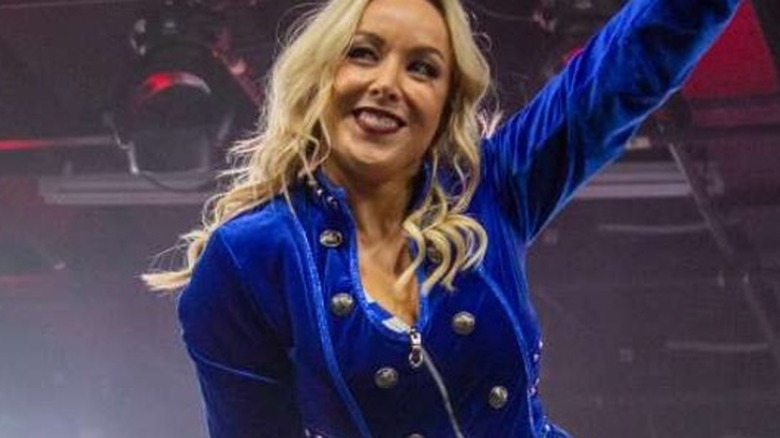 Impact Wrestling
Taylor Wilde made her loyalties known on the February 9 episode of "IMPACT Wrestling" when she turned her back on partner Killer Kelly during a tag team match against reigning Knockouts Tag Team Champions Taya Valkyrie and Rosemary, leaving many to wonder why she did what she did. However, it seems as if there is an answer as Wilde has provided some insight into her actions in a video posted to IMPACT's Twitter account.
"Fate is a fickle friend," Wilde said. "It is no longer our path to stand side by side. Last week when I pulled the Devil card, spirit indicated that I had chosen the path of instant gratification. It wasn't my intention, but I represent the dark feminine. So, I follow the messages that come through divination. If that brings us to inevitable conflict, blessed be."
In the closing moments of the match, Kelly looked to make the tag to Wilde, but Wilde was busy shuffling up her tarot cards and didn't feel compelled to do so. Wilde then drew the Devil card and threw it at Kelly, giving Valkyrie and Rosemary the opening to hit the Road to Valhalla for the win.
Kelly and Wilde collided with one another in the ring on the January 19 episode of "IMPACT". Two weeks later, Wilde told Kelly that she was shown that the two would stand together in the ring after Kelly expressed that she thought Wilde had become "obsessed" with her.
Wilde made her debut in IMPACT in 2008, but left in 2010, before returning to the company in 2021. She is a former Knockouts Champion, as well as one-half of the inaugural Knockouts Tag Team Champions alongside Sarita.