Rumors About CM Punk/WWE Negotiations At Royal Rumble Are Reportedly False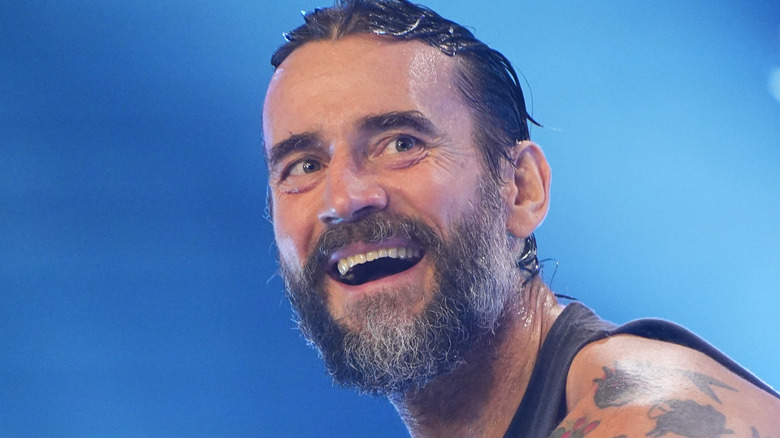 CM Punk's absence from AEW following "Brawl Out" has led to speculation about him leaving the company. There has even been some talk of "The Straight Edge Superstar" returning to WWE — especially after some recent reports claimed that his friend Ace Steel was backstage at the WWE Royal Rumble 2023 to gauge interest in Punk. However, those reports are reportedly false.
According to the Wrestling Observer Newsletter, Punk is still under contract to AEW, so there's no way that Steel could help broker a deal for him with WWE or any other company. Right now, any contact WWE officials make with Punk or his representatives about joining the promotion would be considered contract tampering, which they've reportedly been guilty of in the past. Last week, AEW Tony Khan said both companies are at "war" as a result of it. That said, it's unclear if Punk is one of the AEW stars who was ever contacted by WWE in this regard.
Furthermore, Steel reportedly wasn't at the Royal Rumble, to begin with. As the Wrestling Observer Newsletter report highlighted, he was released from his WWE deal in 2020 and Punk eventually got him into AEW, where he remained until he was fired following his alleged involvement in the backstage altercation between Punk, Kenny Omega, and The Young Bucks at "Brawl Out."
As of this writing, Punk and Steel's future plans remain unknown; however, one top AEW star has teased another rivalry with Punk at some point, suggesting that there might not be any backstage heat between them after all.