Backstage Speculation Regarding Matt Riddle's WWE Status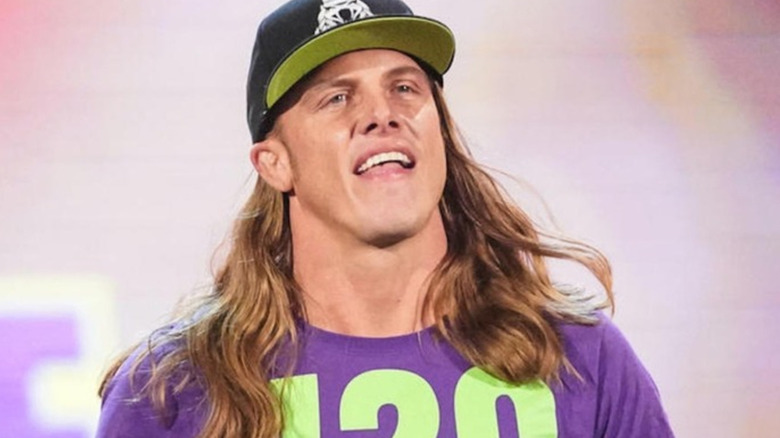 WWE
Matt Riddle hasn't been seen on WWE programming for a while. He last appeared on the December 5 episode of "WWE Raw." WWE ran an injury angle to write Riddle out of storylines, and it was Solo Sikoa who put him out of action onscreen. In real life, Riddle was reportedly suspended for a second drug test violation and sent to rehab.
In a new report from the Wrestling Observer, it was noted that Riddle's name hasn't been mentioned in the backstage area. With that said, it's reportedly quite normal for those behind the scenes to not discuss a suspended talent in order to keep their inevitable return a surprise. It was also noted that Riddle would've been eligible to return on February 3, as he reached the typical 60-day mark for a second wellness violation. It also appears that WWE's policy regarding suspensions has changed, as neither of Riddle's suspensions were publicly announced by the company.
Late last month, the Observer reported that Riddle was out of rehab and had received his Brazilian jiu-jitsu black belt under Daniel Gracie. During an appearance on "After The Bell with Corey Graves" back in October, Riddle admitted that his personal life was "in shambles." He said in terms of his professional career, however, he felt things were "amazing." There is no word on whether Riddle will be factored into WrestleMania plans this year. If WWE does plan to bring him back in time for the "Grandest Stage of Them All," then a feud with Sikoa could be the obvious path for Riddle.