Saudi Arabia Reportedly Interested In Buying WWE, But The Asking Price Is High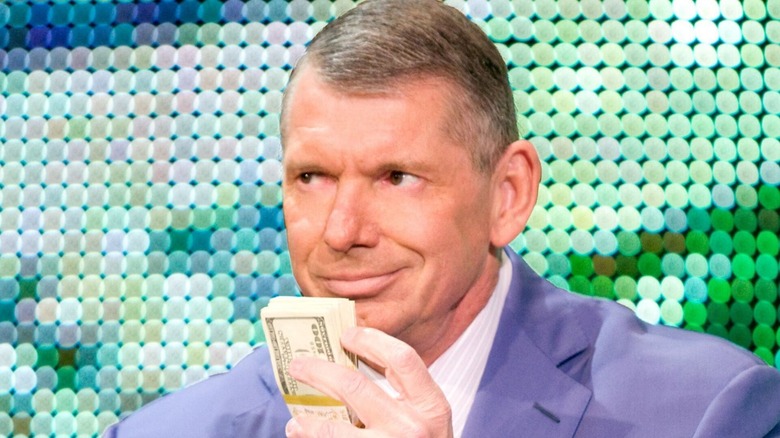 WWE
Triple H is staying out of the WWE sale and remaining tight-lipped on the matter, but interest in the company is reportedly high. According to Dave Meltzer of "Wrestling Observer Radio," Saudi Arabia is keen to acquire WWE, but it's unclear if they're willing to spend $9 billion from the Public Investment Fund in order to make it happen.
However, Meltzer noted that Saudi Arabia wants to buy WWE for more than business reasons, which might make them the most likely party to shell out that type of money. He compared the situation to the country's Public Investment Fund financing LIV Golf and investing in soccer, which has led to accusations of "sportswashing." Similar to those situations, acquiring WWE would help bolster the reputation of Saudi Arabia in the eyes of outsiders, as the country has been heavily criticized over human rights issues.
During the podcast, Meltzer also discussed Tony Khan and Endeavors reported interest in WWE. While both parties have the connections and resources to put a substantial bid together, it's more likely that Saudi Arabia will acquire the company should Vince McMahon and co. decide to sell WWE to the highest bidder. Khan has expressed his interest in buying WWE in the past, stating that his family is in the business of making big purchases.
At the time of this writing, McMahon reportedly wants $9 billion for WWE. According to Meltzer, the current market value is $6.5 billion, and McMahon's hefty price demands have caused the stock value to drop recently. However, in the event that the company is sold for over $6.5 billion, the stock should experience a significant boost. The future of WWE is uncertain at the moment, but Nick Khan expects the sale to go through quickly – perhaps even within the next three months.