Ariel Helwani Says He's 'Not A Wrestling Journalist,' Explains WWE Involvement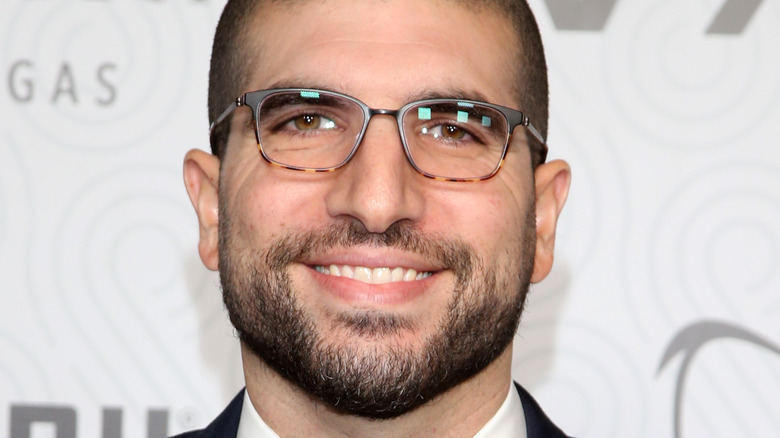 Gabe Ginsberg/Getty Images
Ariel Helwani joined WWE in Montreal, Quebec, Canada this past weekend, appearing on "SmackDown" and during the Elimination Chamber event, setting off AEW President Tony Khan and leading to a war of words between the two over social media. The issues between Helwani and Khan date back to an interview between in October, when Khan was non-commital to several questions asked by Helwani.
On his show, "The MMA Hour," Helwani said when he saw the first tweet by Khan, it was hard to believe it was actually from him. Helwani wondered why Khan would tweet during a WWE show because in doing so, he was putting over his competition on a big weekend for WWE. Helwani also revealed the news caught fire backstage within the WWE locker room when it happened, with people asking him if he saw what Khan had said. Helwani labeled the situation as "bizarre," stating that multiple people he didn't even know had approached him to see his reaction.
Michael Cole's Preshow Message To Helwani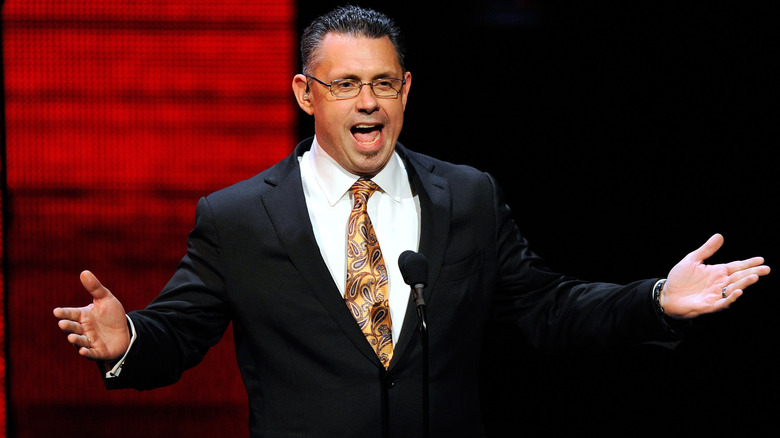 Ethan Miller/Getty Images
The tweet spread backstage, and it even got in front of WWE commentator Michael Cole, who referenced the beef between the two during the Elimination Chamber broadcast. Cole referred to Helwani as an "unbiased, world-renowned sports journalist," while he was shown in the crowd with UFC legend George St. Pierre.
"Michael Cole – freaking legend that he is – sees me before the show and goes, 'Just wait till you see how I introduce you.' I think he's going to say 'combat sports reporter,' this and that, whatever. Thanks, man. Do the hit, I'm trying to put over GSP, this all feels like an out-of-body experience, and then go to the back and my phone explodes because of what Michael Cole said."
Helwani said his experience in Montreal made him feel like "a part of the team," making it clear to anyone who feels disappointed that if they didn't like what happened, he doesn't "give a f***."
Helwani Reflects On History With Dana White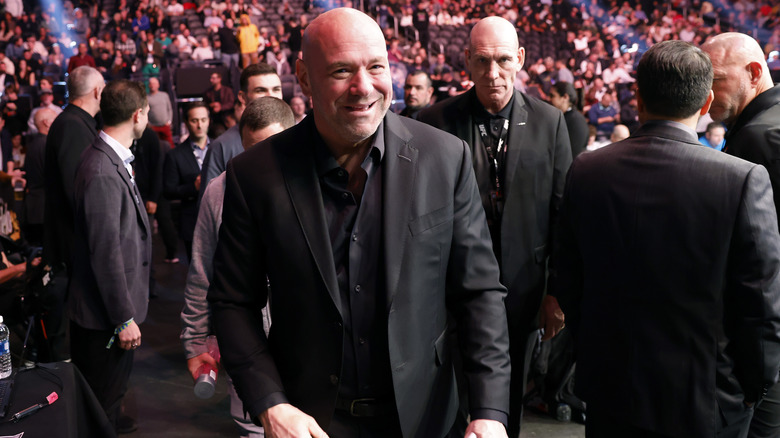 Sean M. Haffey/Getty Images
Dana White and Helwani have historically had a murky past, with the UFC banning Helwani from shows due to his reporting about WWE star Brock Lesnar fighting at UFC 200 in 2016. In continuing his criticism of Tony Khan, Helwani shared why he's comparable to the UFC President. He also made it clear that when BT Sports hired him, he was originally supposed to cover MMA but White made an issue of that, causing him to transition a lot of his focus toward WWE.
"This f***ing guy doesn't know what journalism is," Helwani said. "He's no different than Dana [White]. What I thought about tweeting back to him was, 'Dana's not going to shag you, mate' because I know he's trying to curry favor with his idol Dana White. I thought it might have been too much of a deep cut for the wrestling audience like he's just trying to do that thing and it hasn't worked for Dana and it's not going to work for Tony Khan I can assure you of that."
Helwani said he wouldn't allow Khan to "soil my name, drag it through the mud, ruin my night." Helwani his experience in Montreal was "a dream, a bucket list thing" and he didn't wait to be ruined by the interaction, knowing that Khan wanted to use the situation to "get himself over on me because lord knows he needs it."
Despite Spat, Helwani said he'd work for AEW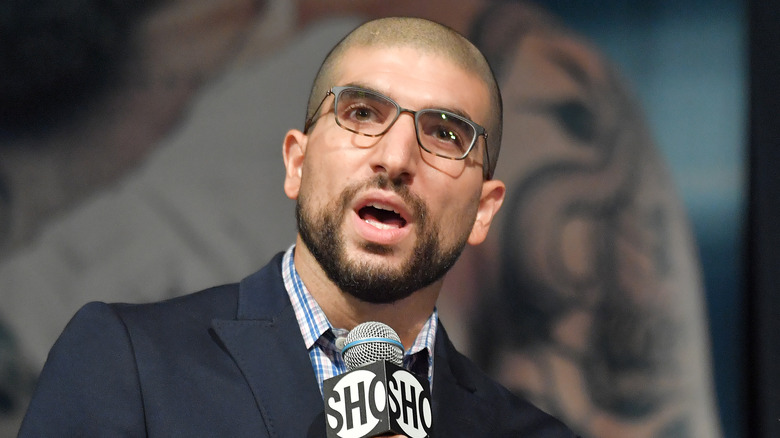 Jason Miller/Getty Images
To clarify, Khan's original tweet called into question Helwani's validity as a wrestling journalist, something that the BT Sports employee says he's not trying to be, despite people comparing him to the Wrestling Observer's Dave Meltzer.
"Why do you guys keep comparing me to this guy?" Helwani said. "Because I may be that guy in MMA? I've never been that guy in this sport.
"Just to be clear, that's it for me. I'm not a new employee. That's it, I'm done. I left, and I said thank you, that's it. I have zero regrets and I loved every second of it."
Despite saying that he's done in wrestling, Helwani left the door open in the future, even suggesting he could play a similar role with AEW if Khan allowed it.
"If they come back and we talk about something else, would I be open to it if it makes sense? I don't think necessarily me being a character is the right move, I don't know. I would consider anything but I just want to let you all know, I am done. Tony [Khan], I am done. If you want to talk about me helping out the product, I'll show up on 'Dynamite' for the right price Tony. I'll shoot over there too if you want, no problem."
If you use any of the quotes in this article, please credit "The MMA Hour" with an h/t to Wrestling Inc. for the transcription.