Michael Cole References Tony Khan/Ariel Helwani Feud During WWE Elimination Chamber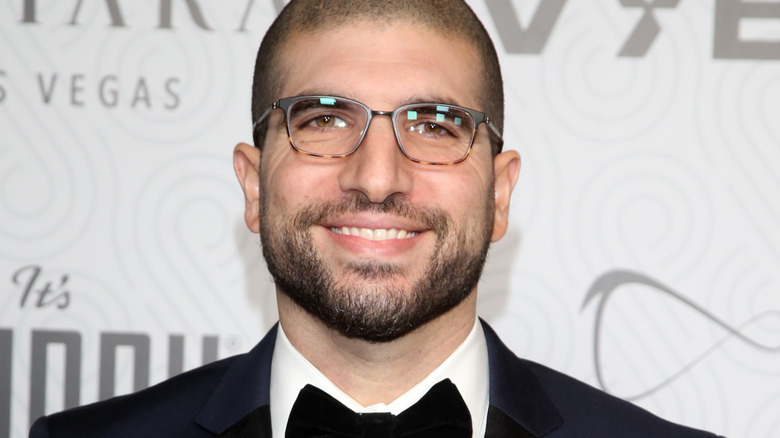 Gabe Ginsberg/Getty Images
In a weekend where the wrestling world was focused on the final chapter of the long, storied rivalry between Sami Zayn and Roman Reigns, a new rivalry began brewing on WWE television and social media between AEW President Tony Khan and BT Sport's Ariel Helwani. Helwani appeared on "WWE SmackDown" on Friday in his hometown of Montreal, which led to Tony Khan calling Helwani a "fraud" on social media. 
WWE Broadcaster Michael Cole took note of this social media spat at Saturday's Elimination Chamber premium live event when Helwani once again appeared on WWE programming with Cole referring to Helwani as an "unbiased, world renowned sports journalist," seemingly referring to Khan's jab at Helwani. The line specifically references Khan's reply to Helwani's response to the tweet from his "old friend."
Khan wished Helwani good luck with Helwani's "unbiased journalism," when Helwani tried to diffuse the situation. The tweet wasn't the only part of Cole's commentary that referenced Helwani and Khan's icy relationship.
Cole referred to Helwani as a journalist that "asks all the hard questions whether you want to answer them or not," referencing an infamously cagey interview that the AEW President had with Helwani, in which Khan dodged questions about CM Punk's vitriolic tirade against the company last year. Helwani felt that Khan was withholding during the interview and called it "one of the most frustrating" interviews of his career, though some felt that he didn't have the same scrutiny for a similar interview with Paul "Triple H" Levesque.