Paul Wight Explains How He's Getting Back To In-Ring Shape Thanks To AEW's Daddy Ass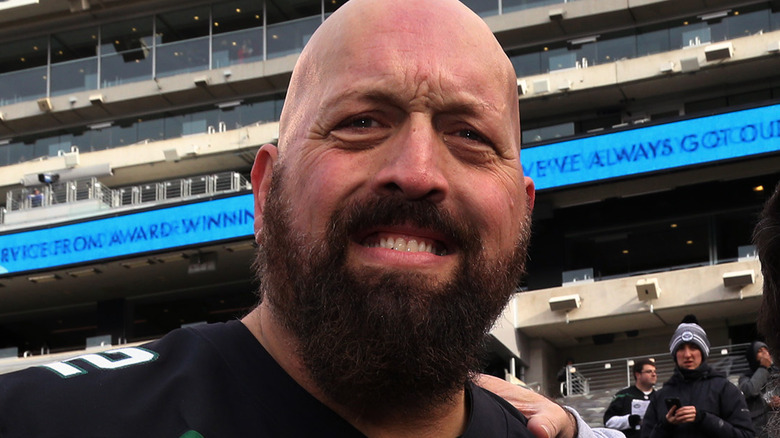 Al Pereira/Getty Images
Paul Wight has a goal in mind for an in-ring return, but he wouldn't be anywhere as near that goal without the help from a few friends, including Billy Gunn. Wight spoke with Metro UK about undergoing an 11-week recovery from knee replacement surgery, and made mention about how it was "Daddy Ass" who introduced him to trainer Mike O'Hearn. Together, the two have helped Wight rehabilitate and readjust his focus on how he takes care of his body.
"Billy Gunn's been helping me on the road. Michael helps me with nutrition and workout advice and stuff like that," Wight said. "We've changed a lot of things to adapt to someone my size and my age. There's been incredible results, and I'm super happy about it.
"Right now, I'm about 35 or 40 lbs heavier than I want to be. So I'm weighing about 419 right now. I think at my leanest I was 370, but at that time too I had also cannibalised a lot of muscles just because I was doing so much cardio, I was biking 20, 25 miles a day," he added.
The cardio certainly helped Wight get down from 480 to 370 lbs, but the former Big Show found out that he wasn't getting enough protein needed in his diet to maintain his muscle mass.
"I need to keep my strength up and keep my mobility. It's interesting, man, I'm telling ya, my hat's off to the guys and gals that have that willpower and dedication and are at even further levels than I am,' he laughed.
This isn't the first time Gunn and Wight have teamed up. Back in 2001, "The One" Billy Gunn and Big Show formed "The Show Gunns" in an effort to fight The Alliance.