Alex Hammerstone Discusses MLW's 'Outlaw Vibe' Compared To WWE And AEW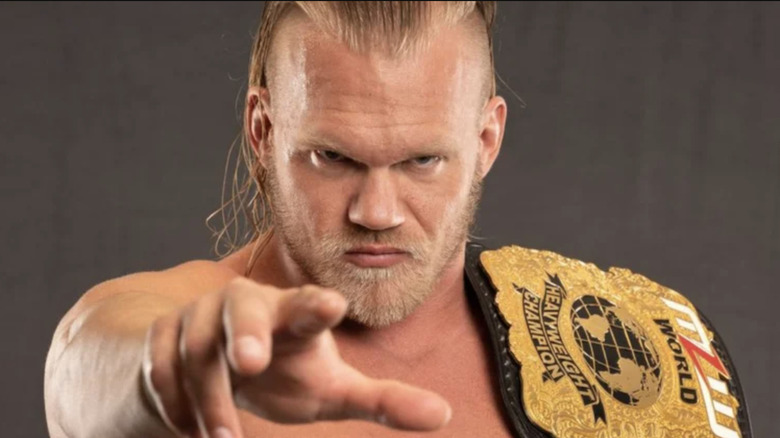 MLW
Major League Wrestling kicked off 2023 in a major way with the announcement that their show "MLW Underground" would premiere on REELZ in February. The one-hour program debuted on February 7 and featured Alex Hammerstone defending his MLW World Heavyweight Championship against EJ Nduka in a Last Man Standing match.
Hammerstone recently spoke to Ad Free Shows about MLW's steady rise as he believes the company has been "making small moves" ever since he debuted there in 2019. He also touched on how he was cautiously excited about the changes as the wrestling world has taught him the "wait and see" approach with just about everything. "The response off the bat has been pretty overwhelming," Hammerstone said. "REELZ seems to be very interested in promoting our product... Just to know some of the TV we have in the can ready to hit air is some of the best stuff I've seen MLW do."
When reflecting on the "outlaw vibe" that MLW currently has, Hammerstone noted that unlike WWE or AEW, MLW doesn't have a massive financial backing. "It's kind of been more of a grassroots growth and to say we're one of the underdogs fighting and making sure people know we have wrestling that is just as good as anywhere else, that's not an insult, that's an accurate description," he added. Hammerstone also understands the comparisons MLW has to ECW because of their storytelling and "varied" product.
In addition to their new TV deal in the United States, MLW recently reached a deal with Ayozat TV in the UK. Their growth is also happening within the roster as Delmi Exo recently signed a contract.
If you use any quotes from this article, please credit Ad Free Shows with a h/t to Wrestling Inc. for the transcription.