Tony Khan Calls His AEW Dynamite Announcement An 'Exciting Development For The Company'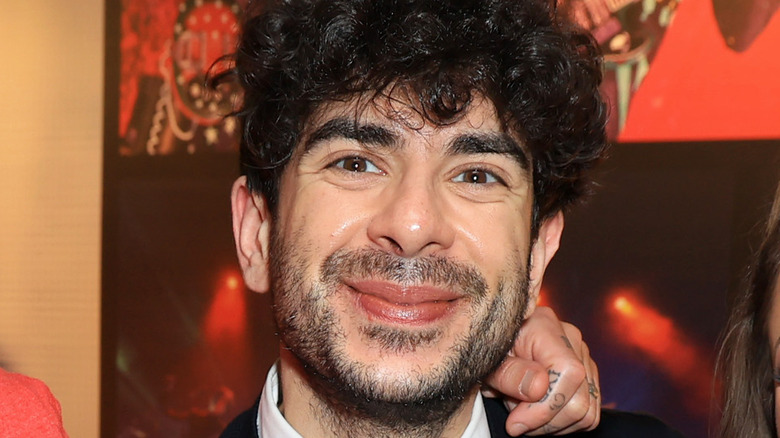 Leon Bennett/Getty Images
Tony Khan has made his fair share of making big announcements on "AEW Dynamite" and tonight will feature another one. "Dynamite" will be hailing from Phoenix, AZ for the first time this evening and, alongside the matches, the AEW President has something planned. In a new interview with the Phoenix New Times, Khan was asked about what that announcement could entail.
"Well, I can't tell you right now, but it's something I'm very excited about and it's great for the company," Khan teased. Could that announcement be a "knock" for Forbidden Door 2 this year? 
"There are a lot of exciting things in the near future for AEW. All I can say is we have an important announcement coming at this show in Phoenix. And it's an exciting development for the company, and I'm excited to share it with the fans in Phoenix and all over the world."
Buzz around the wrestling world will continue to grow as fans wait for "Dynamite," and there's several interesting possibilities. Forbidden Door 2 is one of them, but he also is looking to jump start Ring Of Honor with his first set of tapings of ROH TV this upcoming weekend in Orlando, and this could be related.
No matter what, Khan's programming could use some excitement and intrigue as AEW readies for Revolution. Viewership for "Dynamite" has dipped while "Rampage" has taken a nosedive, with the latest episode being the lowest numbers the program has ever seen.