Former WWE Star Lince Dorado Says This Will Be His Last Year Under A Mask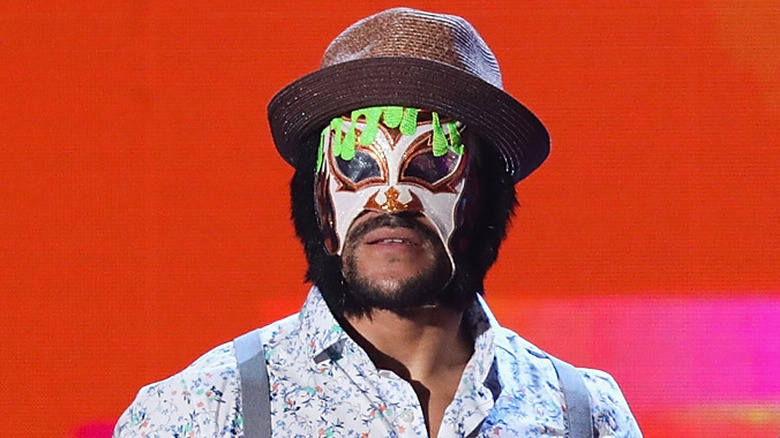 Victor Chavez/Getty Images
Lince Dorado has been struggling with his identity as a professional wrestler for some time now, and has made a decision regarding his future aesthetic.
The former Lucha House Party member took to Twitter to announce that 2023 will be his last year as a masked wrestler. Dorado said he has been questioning his need for a mask for 5 years now, saying that he's "been someone [he's] not" for the last 20 years. The reigning MLW World Middleweight Champion has not decided the fate of his mask.
"Question is will I lose it or say f**k it," Dorado wrote, "this is the real me?"
Dorado has been active since 2007, wrestling as Lince Dorado in promotions such as CHIKARA, WWE and now Major League Wrestling. The former WWE 24/7 Champion's future is murky, as Dorado announced last year that he would be taking no more dates in 2023. Dorado was vague about what he meant by that announcement, and has wrestled eight matches in 2023 as of writing.
Dorado requested his release from WWE in November 2021, having initially asked for his release alongside the rest of Lucha House Party in September, and has since been active on the independent scene while also wrestling for Major League Wrestling and CMLL.