Carmella Shares Interest In Projects Outside Of WWE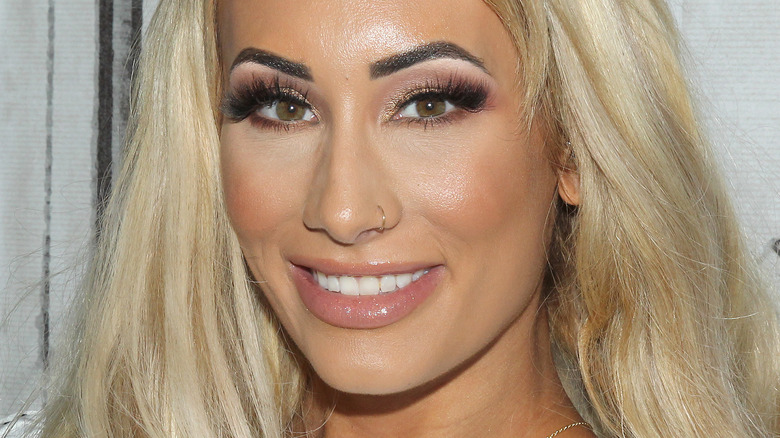 Jim Spellman/Getty Images
Carmella is enjoying her time in professional wrestling and doesn't intend to step away anytime soon, but she's interested in exploring opportunities outside of it. The "WWE Raw" star is approaching her tenth year in WWE and has racked up quite an impressive resume in the company. 
With her most recent return though, "The Princess of Staten Island" doesn't appear to be driven by championships anymore as she admitted she "just want[ed] to have a lot of fun" in her career now. "I'm at a point now where I just want to have a good time and hopefully focus on something outside of WWE," she told Scott McGlynn of "Celebrity Skin Talk."
Among her aspirations beyond the ring is in the fashion world, whether it be through developing her own athleisure clothing line or executing that vision through collaboration with another company. "I would love to do something like that because fashion has always been something that's been such a big part of my life," she said. "So if there's a way I can kind of branch out and do something like that, that's a long-term goal." 
Fellow professional wrestler Ricky Starks recently announced his clothing line, entitled "Dream Palace," will soon launch.
Carmella later stated that she would like to start a family of her own with her husband and WWE commentator, Corey Graves. "I already have three stepchildren who I'm obsessed with. I'd love to have a baby of my own, and who knows when that'll happen," she said. "That'll be hopefully, again, when the universe, the timing, is right." Until then, Carmella plans to keep making strides in WWE.