Saudi Arabia Reportedly Has 'Definite Interest' In Buying WWE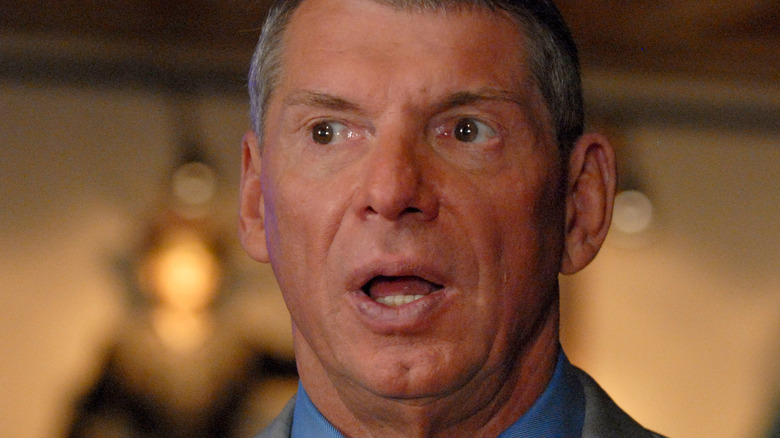 George Napolitano/Getty Images
Earlier this year, Vince McMahon returned to WWE as Executive Chairman to assist the company with upcoming media rights negotiations and a potential sale. It's said that the 77-year-old is seeking $9 billion if he is to sell. Numerous bidders have been rumored, including Saudi Arabia's Public Investment Fund. However, the latest edition of the Wrestling Observer Newsletter has now claimed that Saudi's PIF has a "definite interest" in purchasing the organization.
It is alleged that the pro wrestling media outlet knows someone involved with the potential Saudi acquisition. The report discloses that the nation is looking to purchase franchises with a significant worldwide fan base that are preferably "big" in the United States of America. Apparently, the Kingdom is not looking to obtain those businesses for revenue or profitability, but they seek to bring publicity and to "normalize the world views" of their country. WON pointed out that this particular deal would be completely different from what other potential bidders would seek, as those companies would want to purchase WWE based on it being able to turn huge profits.
Saudi's PIF is currently making significant moves in the world of sport, which has brought accusations of "sportswashing" due to the Kingdom's human rights issues. In 2021, they acquired the English Premier League team Newcastle United and financed LIV Golf, which hosted its inaugural invitational series in June 2022. Last month, it was reported that the nation attempted to purchase Formula 1 – something they allegedly consider more important than acquiring WWE – for around $20 billion; F1 owners supposedly rejected the offer.