Chris Jericho Remarks On Silence Being A Great Tool For Wrestlers To Utilize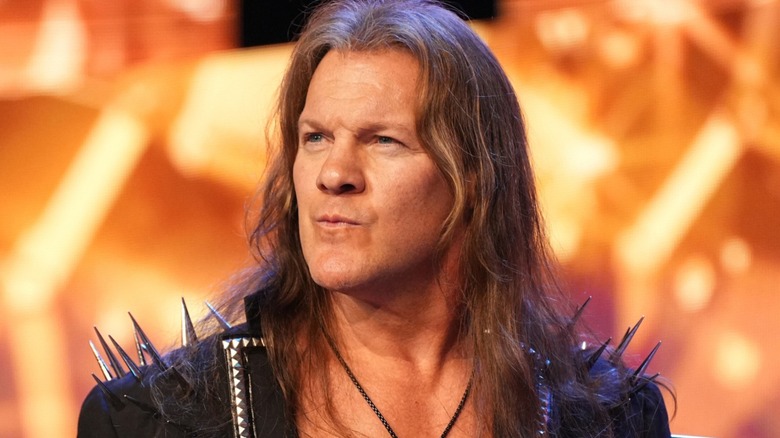 AEW
Chris Jericho was at it again this week on "AEW Dynamite," getting suckered into a match at AEW Revolution against his current rival "Absolute" Ricky Starks. In the process, Jericho flashed a reference from his past when he teased — and ultimately delivered — a suspenseful pen click in a nod to "The List of Jericho" days from WWE.
Appearing on "Busted Open Radio" Thursday morning, Jericho discussed the art of getting something like the pen click over, which he attributed to being able to get a reaction by saying nothing. It was something he learned from his former boss Vince McMahon during his second return to WWE in 2012.
"When you bust something like that, it's the first time I've done it since those days ... if you know, you know. If you don't, it's a ridiculous thing — a guy just sitting there with a pen, so angry at everything and he's just going to click it," Jericho said. "It's timing. It's history. But when I first started doing it, it was just more of a challenge. 'Let me see if I can get a clicking of a pen over.' Simply [put], it's timing," he added. 
"If you have good timing in wrestling ... or anything you do in front of a live audience, you always get them," he continued. "You have to have the confidence to know 'I don't have to say a word.' It's like those great promos ... where you don't even say anything. You just come out and stand there. You're about to talk, and you don't, either the boos swell or the cheers swell. That's the true essence of wrestling."
If you use any of the quotes in this article, please credit Busted Open Radio and provide a h/t to Wrestling Inc. for the transcription