Dax Harwood Got Bret Hart To Try Executing The Sharpshooter One Last Time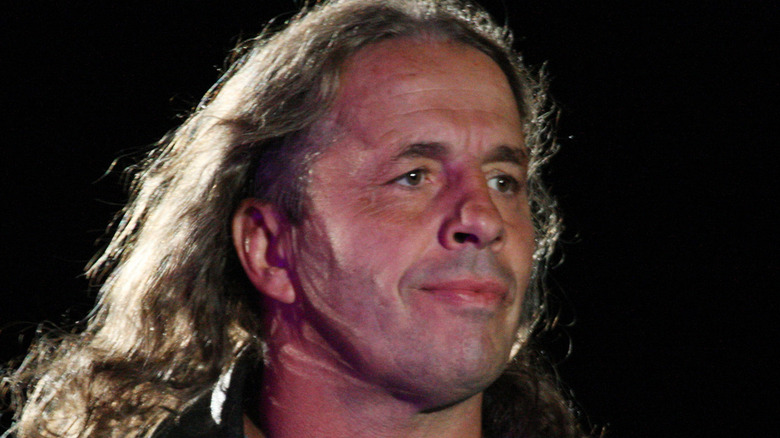 Gallo Images/Getty Images
As one half of one of the most decorated tag teams in modern history, there's undoubtedly been plenty of emotional moments for Dax Harwood to look back on in his career.
But in a new Sports Illustrated feature by Justin Barrassoo about his new "FTR With Dax Harwood" podcast, the AEW star recalled a moment with one of his all-time heroes that made him feel like a kid again.
Harwood told a story about he and FTR partner Cash Wheeler teaming up with Bret Hart at an independent show last June and convincing the pro wrestling legend to try and lock in his famous "Sharpshooter" submission hold.
Harwood said Hart had tried the move backstage on fellow WWE Hall of Famer Arn Anderson after he suggested the pair of legends lock up during an idea he had for a finishing sequence. Harwood and Wheeler were facing Brian Pillman Jr. and Anderson's son Brock, with Anderson and Hart in their respective teams' corners. "All three of us would have the sharpshooter locked, and they'd all tap at the same time," Harwood explained to Hart.
"Bret paused and thought," Harwood told SI. "He called me by my first name and said, 'David, I haven't done the sharpshooter in almost 10 years.' As I was saying, 'That's O.K.,' Bret said, 'but I'm willing to try.'"
Hart locked in the move on Anderson and the room erupted, according to Harwood, before the aging legend couldn't hold it in any longer and fell. "There was so much emotion in my body. I could barely contain it," Harwood said, comparing the feeling to watching Hart lock in the move in his famous WrestleMania 13 match with Steve Austin.
"That moment reminded me of why I love wrestling with my whole body and soul," he said.