Konnan Weighs In On Twitter Spat Between Ariel Helwani And Tony Khan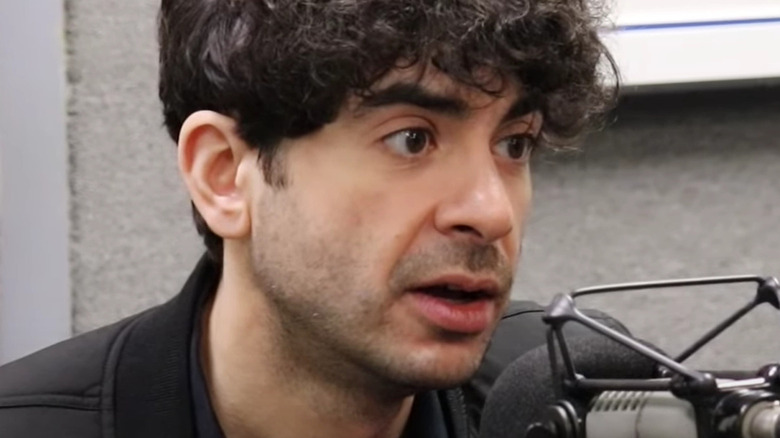 1010XLVideo/YouTube
AEW President Tony Khan was in a very public social media spat with well-known MMA journalist Ariel Helwani recently after Helwani's appearance on "WWE SmackDown." Former WCW star Konnan took to his "K100" podcast to weigh in on the war of words between Khan and Helwani.
"I think that Tony's mad that he didn't come off good in that interview and he got dragged," Konnan said. "Then Ariel came out and kinda said that was a terrible interview."
Konnan doesn't understand why Khan reacted to Helwani the way that he did since he knows how the internet works and that anyone is susceptible to criticism. The AAA booker feels that Khan doesn't like hearing anything negative being said about him or AEW and takes things personally.
He also questioned whether high-profile executives from other wrestling promoters would've paid any heed to Helwani's comments if they were in Khan's shoes.
"Would Vince [McMahon] get triggered like that? Would Triple H? Not even Scott D'Amore in Impact or Dorian Roldán in AAA," Konnan said. "They don't go on there and get all in their feelings and s***."
Khan has been none too pleased with Helwani after the journalist criticized his interview with him during an appearance on "The Ariel Helwani Show." The recent war of words began after the AEW boss slammed Helwani for appearing on an episode of "SmackDown," taking aim at his credibility as a journalist. Many within the pro wrestling business, including Booker T, have discussed the matter, with the two-time WWE Hall of Famer stating that Khan's decision to get involved in trivial matters was unprofessional for a boss.
If you use any quotes from this article, please credit the "K100" podcast with an H/T to Wrestling Inc. for the transcription.