Chris Jericho Wants Street In Winnipeg Named After Him, Offers Mayor AEW Tickets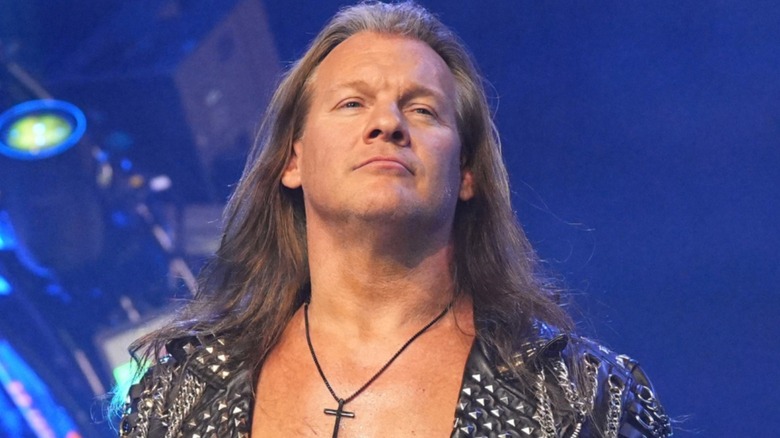 AEW
Chris Jericho has been on the record labeling his hometown of Winnipeg the best wrestling city in the world, as AEW comes in for a visit in March. With his ringing endorsement of the Canadian locale, "The Ocho" is eyeing a special honor among its streets, namely having one named after him. 
Jericho hit social media this morning in advance of the March 15 show, pitching Scott Gillingham, the Mayor of Winnipeg, on attending "AEW Dynamite" when it's in town. He offered to leave Gillingham tickets at will call for the distinct purpose of coming out and witnessing firsthand why Jericho is worthy of the requested street name. Claiming to be "Winnipeg's biggest supporter and most recognized worldwide native son," Jericho thinks that's enough, in addition to his countless accolades and championships throughout his wrestling career. 
Gillingham has yet to respond to Jericho's overture, so we'll have to see if a Jericho-named road in Winnipeg is something that actually gets put on the table in the future. Jericho also did not specify if there was a specific street he'd like to take over, or if it'd be the mayor's choice. 
There are no concrete plans for what Jericho will be doing that Wednesday in Winnipeg on "Dynamite," but he has indicated recently that he'd like to be involved in something with Winnipeg's other famed wrestling citizen Kenny Omega. We'll have to wait and see if anything comes to fruition on that front. Jericho and Omega have done business before in the past, with "Le Champion" making his way into NJPW a few years ago in order to square off with "The Cleaner."