Chris Jericho Has Plans To Work With Kenny Omega Again In AEW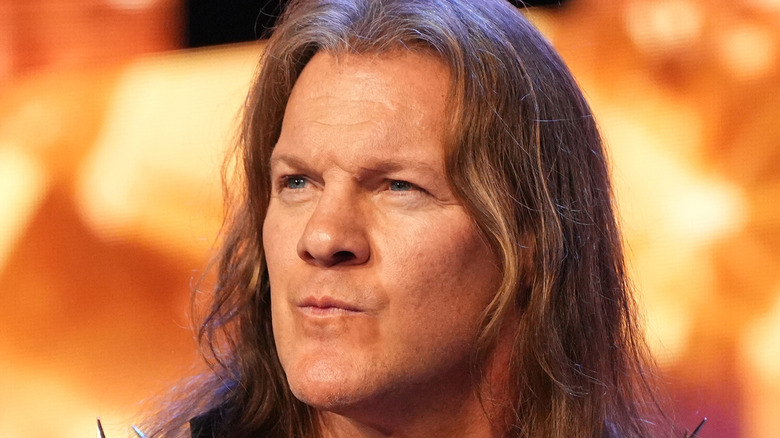 AEW
All Elite Wrestling's very first show, Double or Nothing 2019, was headlined by Chris Jericho vs. Kenny Omega, both of whom call Winnipeg, Manitoba, Canada home. Since that first pay-per-view, both men have continued to be two of the company's biggest stars, and it sounds as though it won't be long before fans can expect to see them in the ring together once again. Appearing on SiriusXM's "Busted Open Radio," Jericho teased working with Omega at AEW's upcoming Winnipeg show without revealing what the two men will be doing.
"The crux of AEW basically started from three guys in Winnipeg — Tokyo Dome, Jericho vs. Omega, that was basically brokered by Don Callis," Jericho said. "So here we are going back to Winnipeg. What are we going to do? Jericho and Omega, there's a little bit of a legend between us. We have to be involved in some way." Jericho revealed that they recently came up with a plan for their upcoming interaction in Winnipeg, and the idea was so good that it kept Jericho awake all night with excitement.
The company will host "AEW Dynamite" and "AEW Rampage" in Winnipeg on March 14 — part of a very busy month for AEW. A new reality series, "AEW All Access," is set to premiere sometime in March, with Adam Cole returning to action on the same night. As of now, the company has yet to announce which show will feature Cole's return, meaning there's a possibility it could all take place when AEW travels to Winnipeg. Regardless of what else might happen on the show, one thing that seems certain is that Omega and Jericho will be seen in the ring together in their hometown in a matter of weeks.