John Cena Appears In New Trailer For Kevin Hart's 'Die Hart' Series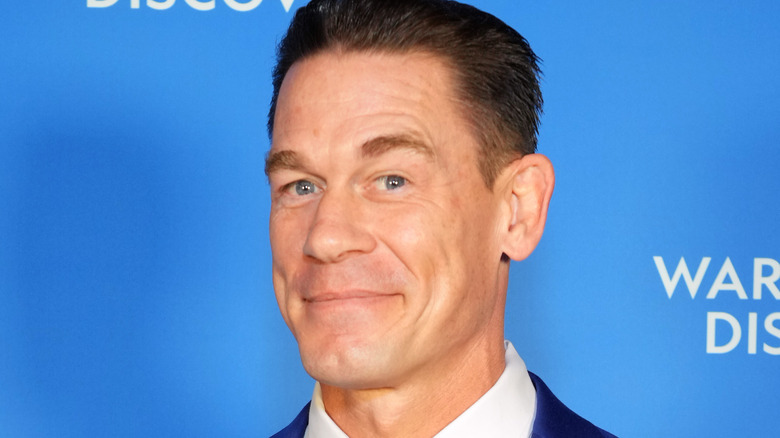 Kevin Mazur/Getty Images
John Cena has certainly kept busy outside of a WWE ring showing off his comedic chops to Hollywood. With films like "Blockers" and "Vacation Friends," plus the DC series "Peacemaker," Cena has been showing quite a bit of range in what he brings to the screen, outside of his "Hustle Loyalty Respect" persona. That is plenty apparent in the new trailer for the Kevin Hart series "Die Hart 2."
The Roku series is built around the idea that Hart no longer wants to be a comedic sidekick. As a result, a fictionalized version of the comedian aims to establish himself as a legitimate action star. For Season 2, Hart looks to elevate himself to the level of being the greatest action star of all time, and he's going to need the 16-time WWE Champion's help along the way. Caught up in a revenge plot against him, Hart must seek out the one man who can help him learn the identity of his attacker — and that man is John Cena. 
Cena plays the legendary Hollywood stuntman Mr. 206, who carries a much different look than you might have gotten accustomed to. Long blonde hair and a kimono in his secluded cabin should be enough to pique your curiosity. Of course, this isn't the first time Hart has found himself sharing a screen with a former WWE Champion. Over the years, Hart has starred in several motion pictures with Dwayne "The Rock" Johnson — most notably the "Jumanji" movies.
"Die Hart 2: Die Harter" premieres exclusively on The Roku Channel on March 31, right around the time WWE fans should find him back in the ring for a match with Austin Theory at WrestleMania.