Keith Lee On Becoming First Black AEW World Champion: 'I'm Really Good At Making History'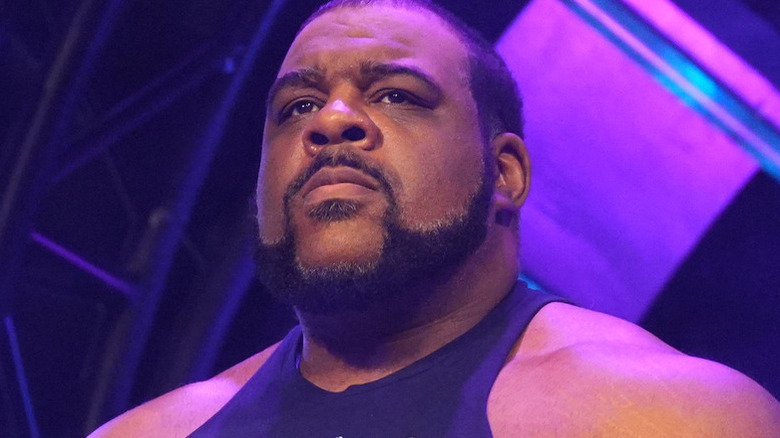 AEW
Keith Lee doesn't just have his eyes on AEW's top prize, but also on breaking new ground in the company. While on "The Masked Man Show," the AEW star opened up about his upcoming goals, and said he feels strongly that he can become the promotion's first Black world champion. Lee, who has wrestled for promotions like WWE, ROH, and PWG since making his debut in 2005, joined AEW in 2022 and recently began a singles run after breaking ranks with former tag team partner Swerve Strickland. Now that he's riding solo, Lee said he wants to win the AEW World Heavyweight Championship.
"Any time an individual goes to a company — it doesn't have to be sports related, it doesn't have to be physical — but you go somewhere, and most people with goals and ambition, they want to be that number one talent, that number one person, that number one mind, whatever it may be," Lee said. "The end goal is obviously to become AEW World Heavyweight Champion. And, let's be honest, I'm really good at making history, which in AEW would be a Black world heavyweight champion."
Lee said he's "more than capable" of carrying the flag for AEW as its top champion — something only six men, all white, have done since the promotion began in 2019. "I'm more than capable of carrying myself in a way that would be befitting and beneficial to a company," Lee said. "Not to mention I'm setting different standards in terms of what's acceptable in this gross societal industry of people trying to tell you what it means to be beautiful or what it means to represent in a way that they deem as useful. And that's what I intend to do."