AEW's Powerhouse Hobbs Details Early Frustrations Wrestling In Northern California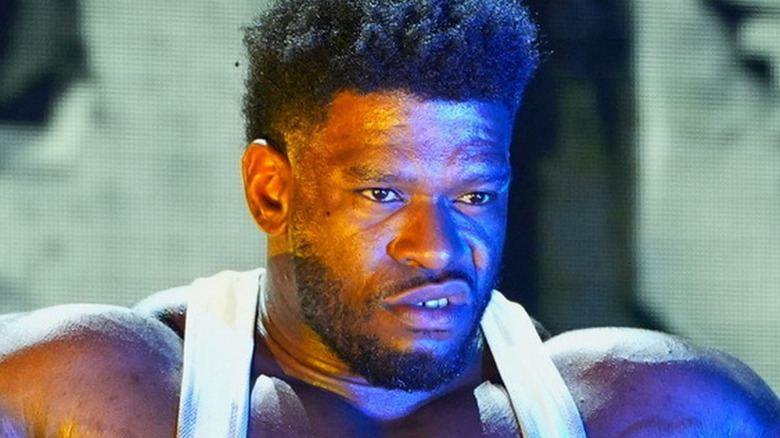 AEW
Powerhouse Hobbs has revealed some frustrations from his early days wrestling in Northern California. While Hobbs has been in the spotlight recently after winning the Face of the Revolution ladder match to secure a future AEW TNT Championship opportunity, things weren't always as smooth for him. 
During an interview with the "San Francisco Examiner," Hobbs discussed why wrestling for small promotions in Northern California when he was trying to make a name for himself had its negatives.
"California is so large, and there's not that many promotions here," said Hobbs. "I would reach out to other promotions across the country, but they're not willing to fly you out because you're not a big name. There's times I had to get my own flight and would maybe make 20 bucks."
Despite the struggles, Hobbs did get his start in California, and it's easy to see why. He grew up a wrestling fan with his family, and his grandparents lived near the Cow Palace and would tell him stories about wrestling.
"Ray Stevens using his patented knee drop 'Bombs Away' on Pat Patterson while covered in blood, Kenji Shibuya putting a spell on Stevens, who was my dad's favorite wrestler (...) Those stories from them definitely got my attention," Hobbs said.
Hobbs' stock appears to be going up in the minds of AEW decision-makers, as the company has been airing vignettes of him promising to take back what was stolen from him in his personal life. The aforementioned AEW TNT Championship opportunity is also a big spot for Hobbs, as he hasn't won a title in AEW.