Bully Ray Compares Himself To Today's Top Heels: Roman Reigns And MJF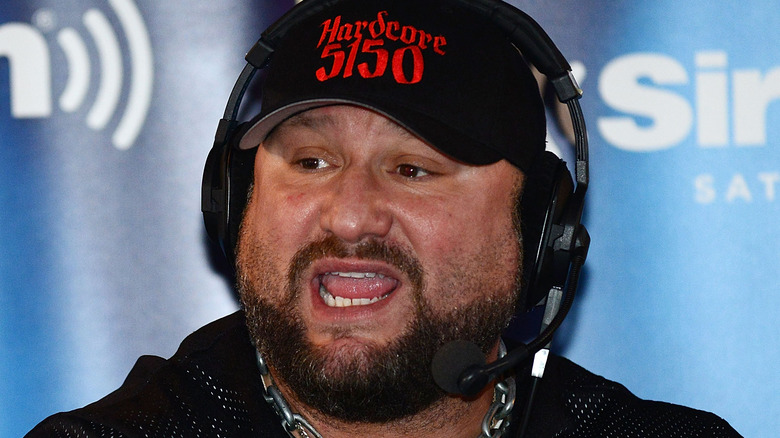 Gerardo Mora/Getty Images
In 2023, it's impossible to talk about the best heel in wrestling and not mention the names Roman Reigns and Maxwell Jacob Friedman. Despite those two making a credible case for the business' top spot, one name not often mentioned in the category is Impact Wrestling's Bully Ray, who has established himself as one of wrestling's most hated bad guys. While speaking to "Insight with Chris Van Vliet", Ray detailed where he differs from MJF, stating that people "love to hate" the current AEW World Champion and that's different from his mindset as a heel.
"When Max comes out for his entrances, there's a lot of people smiling. There's a lot of people like 'oh my god, what is he going to say, I can't wait for this zinger.' When Bully comes out, nobody is smiling, there's worry," Ray said. "And I love Max to death, I'm his biggest supporter and biggest fan and he knows it. But it would be very easy for Max to go out there to a sea of boos but also to a standing ovation. And if they love you that much, then they can't hate you that much, in that moment." Despite currently being showcased as AEWs top heel, Ray said there are nights where MJF is a "straight up babyface" and believes the company is in the process of "turning him [in that direction]." MJF will face Bryan Danielson at AEW Revolution in a 60-minute Iron Man Match, looking to defend his AEW World Championship for the second time. 
While comparing himself to the other great heel in wrestling in Reigns, Ray credited the Undisputed WWE Universal Champion for his match with Sami Zayn at Elimination Chamber, stating he appreciates that Reigns takes his time and lets things soak in. The WWE Hall of Famer said very few wrestlers have the confidence to be "comfortable in the silence" like Reigns does, heaping high praise on his ability to "let the emotion come through, let the fans get into everything."