Wells Fargo Analysis Says Fox Unlikely To Renew WWE SmackDown At Increased Rights Fee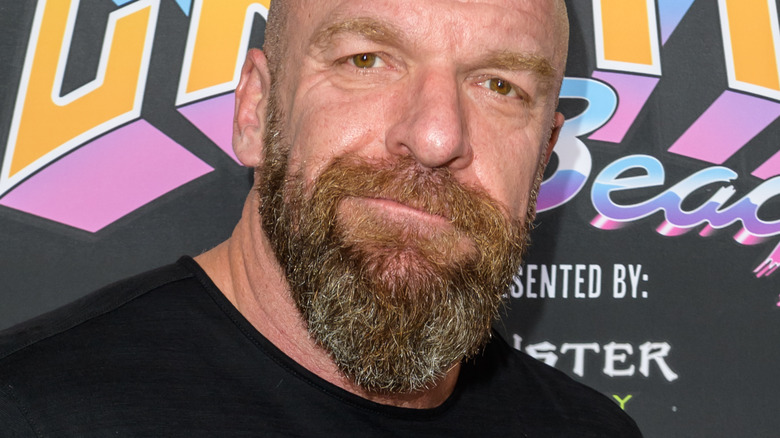 Jason Koerner/Getty Images
WWE's domestic television rights are up for negotiation and renewal this year for broadcasts effective September 2024. This is at least the stated reason for why Vince McMahon returned to the company's board of directors, to steer an attempt to sell the company. In particular, given the expense of sports media rights, the idea was that one distribution partner might entertain buying the company outright. Last month, though, that idea was complicated by the report that Comcast — one of the most theoretically likely buyers, with its approximately $465 million/year commitment for "WWE Raw" on USA Network and WWE Network on Peacock – was not interested in buying the wrestling company. 
On Tuesday, a new wrinkle surfaced that throws another wrench into what's going on: If Fox were to renew "WWE SmackDown," it would not be at an increased rate over its current $205 million/year.
Forbes SportsMoney editor Mike Ozanian tweeted a screenshot from a presentation generated by Wells Fargo Securities analysts about WWE's domestic media rights prospects. The main takeaway was that they don't think Fox is willing to do a new deal at a higher price. He adds that it's "possible" that this could lead to the price of "SmackDown" being partially underwritten by a streaming partner in the new contract or the show outright leaving its current spot on Fox.
In May 2018, The Hollywood Reporter, in detailing the WWE/Fox negotiations, noted that Fox Corporation chairman Rupert Murdoch played heavily on the McMahon family's insecurities during their talks, including that Comcast/NBC Universal was "embarrassed by your product." His son, CEO Lachlan Murdoch, laid it on thicker, reportedly adding that, in reporter Marisa Guthrie's words, that the deal "would herald the marriage of the Murdochs and the McMahons, rebel outsiders who had built media empires."