CNBC's David Faber Says Comcast Isn't Interested In Buying WWE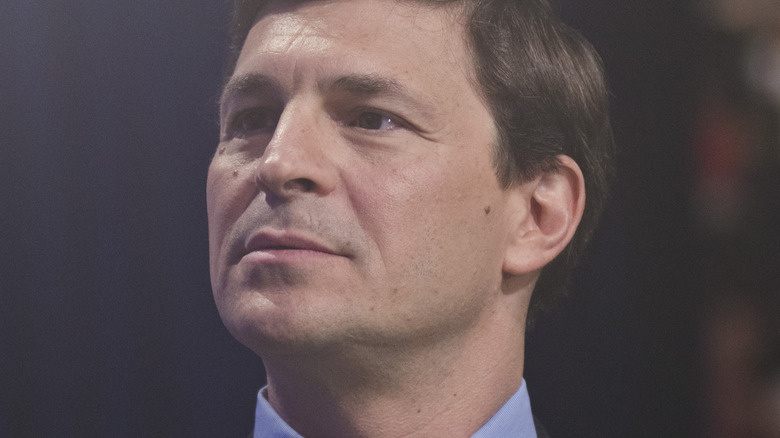 Kris Connor/Getty Images
Since Vince McMahon strong-armed his way back into power at WWE, reportedly to help broker a sale of the company, many have been wondering just who might buy the company. A lot of attention has been focused on Saudi Arabia, who at one point were even rumored to have made the purchase, while others have felt Comcast, the owner of NBCUniversal, would be the ideal buyer, given their ties to WWE via the USA Network, which broadcasts "WWE Raw," and Peacock, which is home to the WWE's video library.
According to CNBC analyst David Faber, however, Comcast may not be the favorite in the clubhouse that some, including WWE CEO Nick Khan, might think it is. While interviewing Khan on Friday, an interview that was then posted in part on Twitter, Faber spilled the beans to Khan after the latter asked about the chances of WWE being sold to Comcast.
"I'm actually hearing probably not," Faber said. "I hate to say it. Although another name I do hear is Endeavor. The idea of bringing together UFC and WWE would be very robust."
For his part, Khan wasn't ready to rule Comcast out of the running just yet.
"I think they're all possible," Khan said. "We're still bullish on Comcast being possible. Obviously there's only so much I can say at this moment. But we certainly got a warm reaction in the marketplace from people who seem interested."
Later, Faber asked Khan about how quicky he expects the process of a WWE sale to go, and it was here that Khan gave perhaps the most surprising answer of the interview.
"Quick," Khan said. "I'm not trying to be obtuse in saying that. But I think it's going to be a pretty fast process. Maybe 3 months?"