Saudi Arabia Suggested As Potential WWE Buyer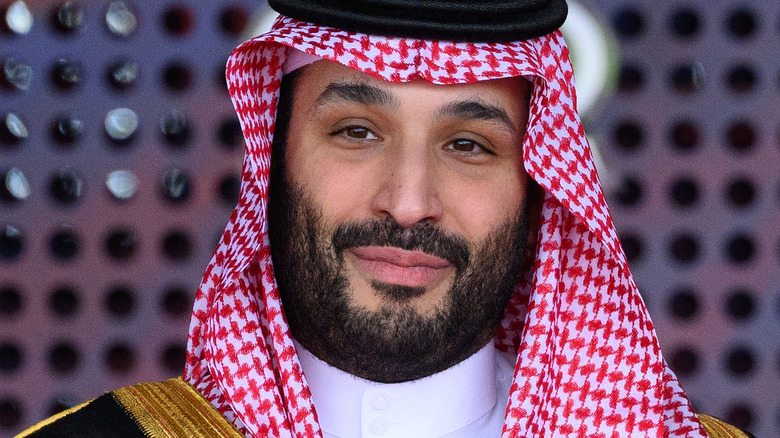 Leon Neal/Getty Images
A potential WWE buyer could already be on the table following Vince McMahon's return to power in the company. As reported by Michael McCarthy and A.J. Perez of "Front Office Sports," Saudi Arabia's Public Investment Fund is "emerging as a possible bidder" for WWE, should the company decide to sell.
Saudi Arabia looking to buy the WWE isn't the most preposterous possibility for the company's future. According to Wrestlenomics, the WWE events that have taken place in Saudi Arabia since 2018 have generated $400 million for the company. That's a sum of money larger than the ticket revenue of all 38 WrestleManias combined. With that kind of money on the table, and WWE already being in the midst of a 10-year deal with the country, it certainly makes sense that a buyout could be on the table for Saudi Arabia.
Last month, "The Wall Street Journal" reported McMahon was having second thoughts about his exit from WWE, and on Thursday it broke the news that McMahon was planning to force his way back into the company with the intention of selling. In the 24 hours since then, McMahon has officially announced his intention to come back and reinstated himself to the WWE Board of Directors.
McMahon is framing his return around efforts to "maximize value for all WWE shareholders" moving forwards. Initial reporting noted media rights negotiations and a possible sale as the two items at the top of his agenda. However, WWE's official press release on the founder's return made it clear that a sale of the company is not guaranteed.
In a meeting with WWE employees Friday, it was assured that McMahon's return will not affect WWE creative or the roles of co-CEOs Stephanie McMahon and Nick Khan "at this time."