Teddy Long Thinks The Bloodline Has Hints Of WWE's Attitude Era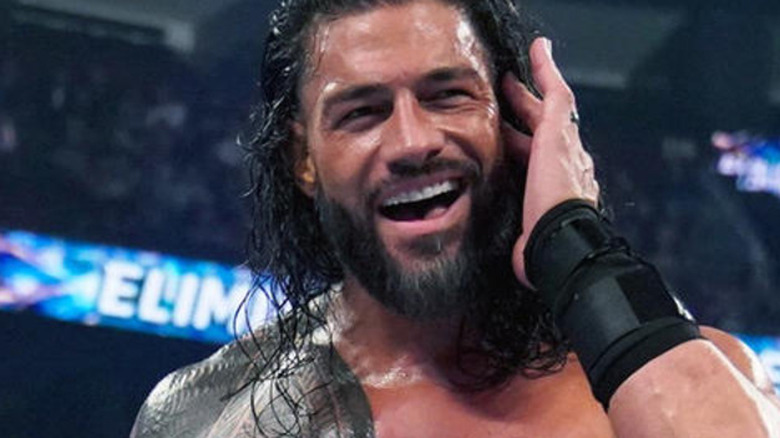 WWE
Sami Zayn's emotional storyline with The Bloodline has earned praise across the professional wrestling world in recent months as being one of the most compelling narratives the business has seen in years.
Some have even said it's one of the best storylines WWE has put together in decades, as Zayn went from comically inserting himself into Roman Reigns' familial faction to becoming a tried and true member, all the way to standing up for himself and breaking off from the group, eventually taking on Reigns for his Undisputed WWE Universal Champion at last month's Elimination Chamber pay-per-view event.
WWE Hall of Famer Teddy Long is among those who have said the winding storyline, which has been marked with intense betrayal and passionate realignments, reminds him of the types of all-encompassing storylines that trademarked the promotion's famous "Attitude Era."
"It brings me so much back into the memory of the Attitude Era," Long said during a recent appearance on Sportskeeda's "Wrestle Binge" podcast. "I don't know who the writer was, but that's good stuff. Whoever's writing that every week, that's absolutely great, man."
The feud took another twist recently on "WWE Raw," when Jey Uso appeared to align himself with Zayn over his own brother Jimmy, before double-swerving the WWE crowd by delivering a shocking superkick to Zayn before The Usos beat the ousted Bloodline member down.
"This is one of the greatest storylines I've seen in a long time," Long said, recapping the episode with hosts Bill Apter and Mac Davis. "At the end, to swerve them one more time, that was just outstanding."