Cody Rhodes Recalls His Favorite WWE Moments In Madison Square Garden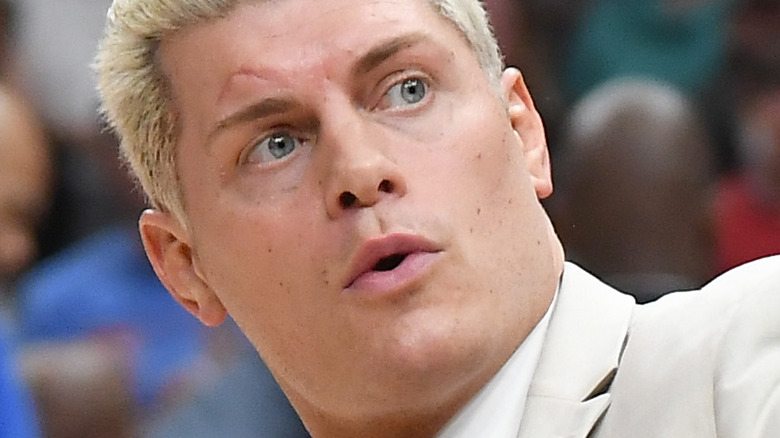 Paras Griffin/Getty Images
Madison Square Garden is a beloved New York City arena that's been home to major sporting events, legendary concerts, political conventions, and much more over the years. WWE also has a relationship with Madison Square Garden that dates back to before the current building was even constructed. WWE stars from all eras hold a special place in their hearts for the arena, and that includes 2023 Royal Rumble winner Cody Rhodes. Appearing on "Superstar Crossover," Rhodes shared two of his favorite Madison Square Garden memories.
"My first Royal Rumble was in Madison Square Garden," Rhodes said. "And they still had the old entrance. People today, they're like, 'Bring the old entrance back.' [They] don't realize they've welded shut that area. It's not coming back." Rhodes then fondly relayed his memories of watching old Royal Rumble matches and seeing stars like Jake "The Snake" Roberts peeking their head through the curtain to watch the show.
"The other one was — I had a live event match, ... myself [and] my brother versus the Real Americans in a steel cage," Rhodes continued. "I did a moonsault off the cage and onto Cesaro, and that was the first time I ever did it." The WWE star said the move was unexpected based on the spot their match occupied on the card, but it nonetheless felt like a moment where he stepped up to the next level in his career. Rhodes stated that shows at MSG simply have a "different energy" compared to other venues and that it's the only place where you'll see performers taking pictures next to the building's logo.