Kurt Angle Says It's Time For Brock Lesnar To 'Start Giving Back' To WWE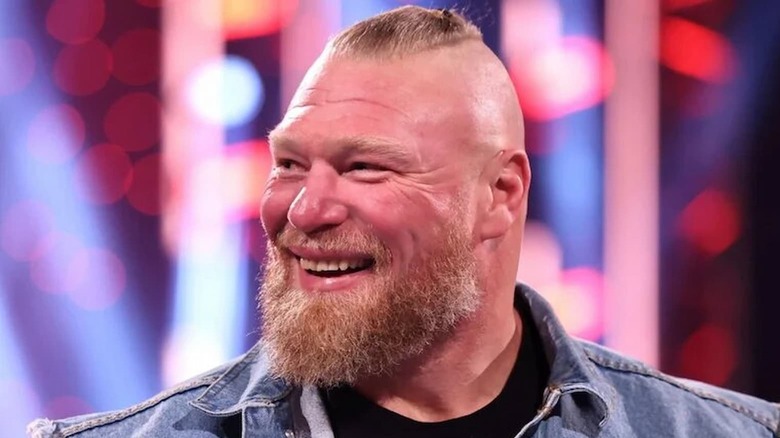 WWE
We're counting mile markers as we get farther along the road to WrestleMania, and after feuding with Bobby Lashley for months, Brock Lesnar is set to face Omos at WrestleMania 39. Kurt Angle is all for that matchup, and on "The Kurt Angle Show," he explained why it's time for Lesnar to start giving back to the company.
"Well I think it's a great idea," Angle said in response to the matchup itself.
Both Lesnar and Omos couldn't be more different in terms of where their careers are. Lesnar once was the blue-chip prospect who became a 10-time World Champion while Omos still has yet to pick up a notable singles victory to catapult keep his star on the rise. That's what makes this bout stand out to the WWE Hall of Famer. "You have to remember Brock is near the end of his career, and Omos is near the beginning of his career," Angle added.
Lesnar has long been a main event guy, and more often than not, a championship has been involved to justify his presence. Omos couldn't be further from that. Therefore, the Olympic gold medalist believes this matchup should only go one way come WrestleMania weekend. "I think now he's at the point in his career where he has to start giving back," he continued. "Not being at these top-level matches for World Championships, but trying to build other talent."
If you use any quotes from this article, please credit "The Kurt Angle Show" with a h/t to Wrestling Inc. for the transcription.