More Details On Bray Wyatt's Recent Absence From WWE Programming, MSG Live Event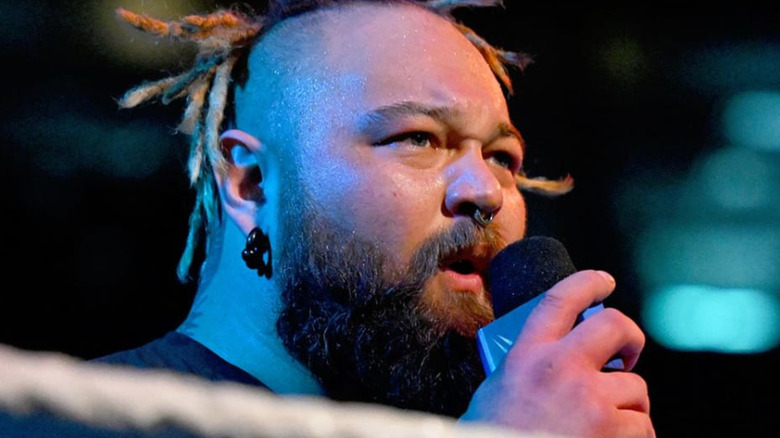 WWE
Much has been made about what's going on with Bray Wyatt. Rumors started swirling about his status in WWE after he didn't appear for a live event in New York City's famous Madison Square Garden this past Sunday night despite being advertised. Braun Strowman replaced Wyatt to take on L.A. Knight in a Lights Out Street Fight. 
Fightful initially reported that Wyatt is dealing with a "physical issue," and a return timetable hasn't been determined. It was mentioned that props for Wyatt and the Uncle Howdy character haven't been sent to the "SmackDown" shows over the past two weeks. With that said, the report also noted that there is no evidence to suggest rumors of unrest between Wyatt and WWE are true.
In an update, a new Fightful report states that members of WWE's creative team were told that Wyatt had an "illness." The belief within the company is that Wyatt shouldn't be negatively impacted long-term. In terms of Wyatt not showing up for the MSG show, Fightful reports the former WWE Champion wasn't on the internal rundown for the show as of Friday and hasn't been at recent live events or TV shows.
Wyatt has been back in WWE since October 2022, but he hasn't had much ring time. He's performed at several untelevised live events, but he's only had one match on WWE TV since returning to the company, and that was the Mountain Dew Pitch Black match at the Royal Rumble premium live event back in January. The match barely made it past the five-minute mark. A good chunk of Wyatt's house show matches has also had a street fight stipulation.