Lita Wishes She Could Have Competed In The Elimination Chamber And Money In The Bank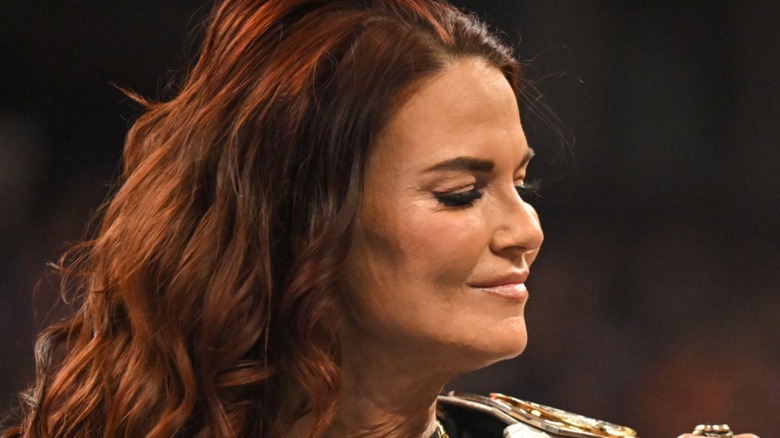 WWE
Lita's storied WWE career just keeps adding new accolades onto her already impressive resume, with her current "Raw" Women's Tag Team Championship reign being the latest. But, as much as she's managed to do in her wrestling life, there are still things the Hall of Famer wishes she had the opportunity to get involved with years earlier. In an interview with The Bet Las Vegas, Lita looked back on two match concepts she would have liked to have tried out.
"I remember when the first Elimination Chamber happened [...] I remember when the first Money in the Bank match happened," she said, "how excited the guys were to have a new match to look forward to with a new element."
When the women's Elimination Chamber and Money in the Bank matches rolled around, Lita said it made her say, "Hey I want to do that." She said she wasn't necessarily jealous, but she was very "stoked" to see those matches happen. "We felt that we just had to quietly look from the sidelines," Lita said. "We would've been laughed out of the building if we suggested 'what if we had one of those next year?"
Although Lita never got to take part in either the Elimination Chamber or Money in the Bank match, she did get to take part in the inaugural women's Royal Rumble Match in 2018 and a second Women's Royal Rumble in 2022. She will also be competing in what will only be her second WrestleMania match ever at WrestleMania 39 in April alongside Trish Stratus and Becky Lynch against Damage CTRL. Her first and only WrestleMania match was all the way back at WrestleMania X8 against Stratus and Jazz.