Former WWE Referee Nick Patrick Suspects Vince McMahon Is Secretly Running AEW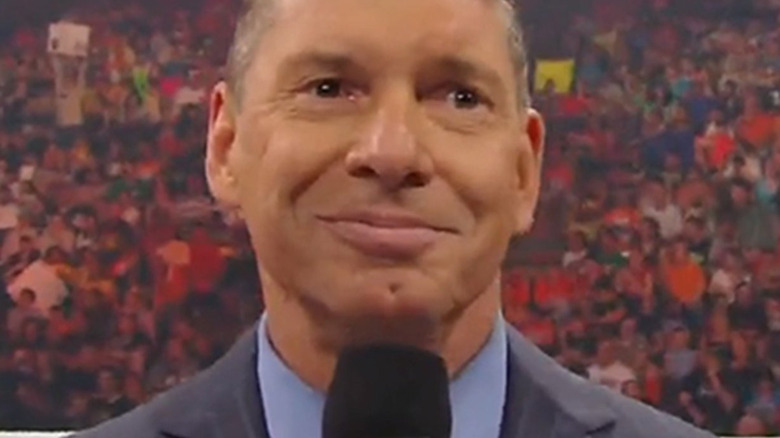 WWE
Vince McMahon's 40-year run atop WWE has led some to the belief that he's running everything at all times, even when he outright comes out and says he's not. During his brief WWE retirement in 2022, many remained convinced that McMahon still had his hands in WWE's creative process, even when Triple H and Nick Khan went on record emphatically stating he wasn't directly involved. Taking that idea and applying it elsewhere was former WCW and WWE referee Nick Patrick during the latest episode of "Monday Mailbag," bringing McMahon's name up in an AEW-related conspiracy theory.
"I'm one of those old conspiracy theory guys, I always think Vince [McMahon] is sitting behind every damn thing," Patrick said suggesting McMahon was secretly behind AEW. "And I'm usually right. I'm just a conspiracy theory guy. He may not be running the thing, but he knows everything that's going on and there are other ways to control them. ... I think it's a work rivalry, honestly, but it's a controlled-inner office work rivalry."
Comparing his conspiracy theory involving AEW to that of the infamous WCW-ECW Invasion angle, Patrick stated that back then, McMahon tried to emulate the old war with that angle, and "people didn't buy it." With that in mind, Patrick said everyone knew at the time it was all controlled by the WWE under the same umbrella and that one man was behind all of it. "With this deal, at least they got separate companies and they keep the appearance of separate companies and separate owners," Patrick said. "If they're going to control it, that's the way to do it."