A&E's WWE Legends Biography On Kane Earns Lowest-Ever Viewership, Rivals Also Down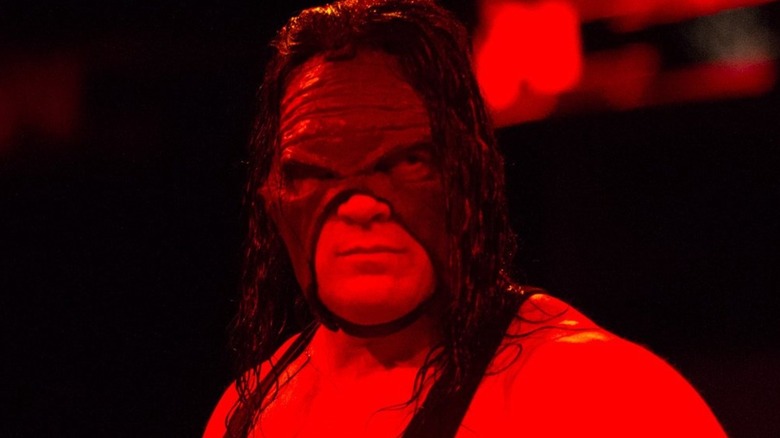 WWE
Kane, Triple H, and Dave Bautista all took an L at the hands of the Academy Awards on Sunday. 
Per Wrestlenomics, viewership for A&E's block of WWE programming over the week took a significant dip in the rating. "WWE Legends Biography," which featured an episode centered around the "Big Red Machine" turned mayor, ran into its lowest audience in the 23-episode history of WWE's partnership with A&E. The program was viewed on average by 383,000, with 170,000 viewers in the coveted 18-49 demographic. That represents a 20% drop in overall viewership for the program from last week's episode about WWE Hall of Famer Chyna; that episode saw a rise in ratings for the night it aired. "Biography" ranked as the No. 33 show among the demo for Sunday among cable originals, according to Showbuzz Daily. 
Following "Biography," A&E's episode of "WWE Rivals" about Triple H and Batista's heated feud was watched by 287,000 viewers on average, with 117,000 viewers in the 18-49 demographic. "Rivals" was down 26% in overall viewership from the week before. That week's episode about The Rock's WrestleMania program with John Cena was also down, continuing the series' slide. "Rivals" was the No. 53 show among cable originals. 
Sunday night was Oscar night though, and the Academy Awards saw nearly a 13% rise in viewers for its live broadcast — a likely factor contributing to a decrease in viewers elsewhere. Despite the low ratings, WWE and A&E continue to move forward with what has been a fruitful partnership thus far. A new reality show was recently announced with both parties involved. "Stone Cold Takes On America" will see WWE Hall of Famer "Stone Cold" Steve Austin travel the country in an RV, accepting challenges from fans nationwide. The series premieres on April 30.