Former Bella Twins Officially Announce Their Departure From WWE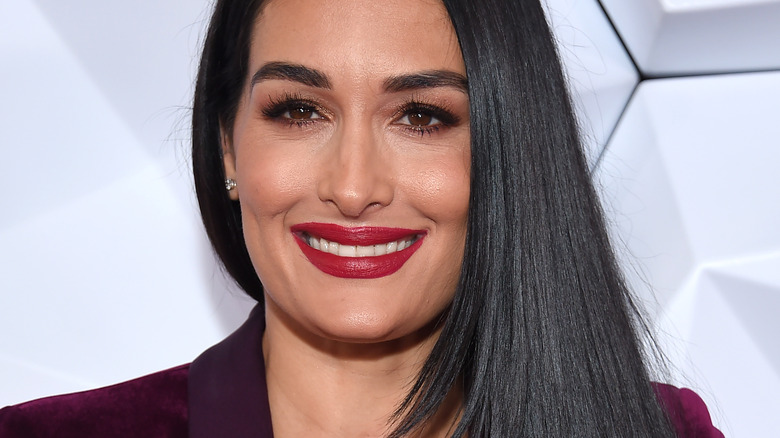 DFree/Shutterstock
Brie and Nikki Bella are no more, and in their place, only Brie and Nikki Garcia remain.
People Magazine is reporting that the WWE Hall of Famers are officially gone from the company, and will be known going forward as The Garcia Twins, with the name of their popular "The Bellas" podcast being changed to "The Nikki & Brie Show." Having previously removed any mention of WWE from their social media, Nikki and Brie said that an upcoming contract renewal made the women realize it was time to step out on their own and start "a new chapter" in their lives. Brie Garcia said she was "so excited to close the chapter" on her WWE persona, and said she was equally excited to see what "Brie Garcia" can accomplish. Nikki Garcia said that the duo's upcoming 40th birthday also motivated her and her sister's decision to revert to their maiden names. 
The duo had been critical of WWE's female representation as of late, noting that the recent "Raw XXX" celebration failed to acknowledge the women's revolution of the past 15 years, which has seen a stark change in the way WWE presents its female superstars. Upon removing WWE from their social media, they teased that they were going to be "unapologetically [them]" and "fiercely walking through that open door," leading to this announcement.
There is no word yet on what the future holds for the twins outside of their current responsibilities in podcasting and elsewhere, though Brie Garcia was reportedly backstage for her husband Bryan Danielson's match against AEW World Champion MJF at AEW Revolution earlier this month. Aside from an appearance in the 2022 women's Royal Rumble match, the sisters haven't set foot inside a wrestling ring since 2018.