Kevin Nash Remembers Scott Hall On The Anniversary Of His Friend & Tag Team Partner's Death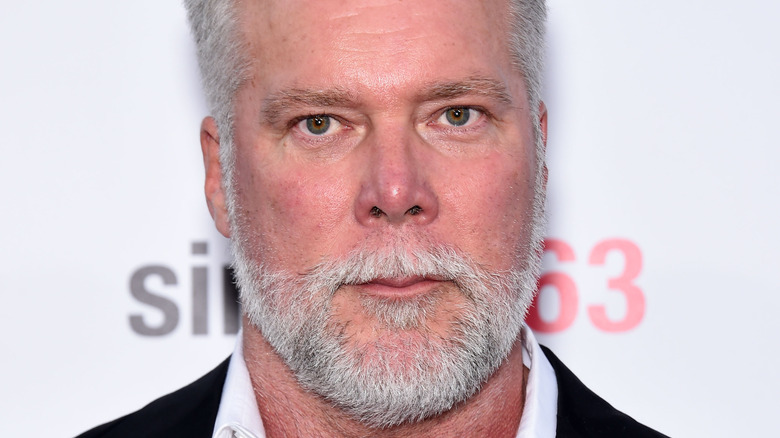 DFree/Shutterstock
It's been one year since the wrestling world lost WWE Hall of Famer Scott Hall. Hall's closest friend and former tag team partner Kevin Nash took to Twitter to discuss his feelings about his friend's passing.
"Was tough to be on social media today as it was a year to the day Scott passed," Nash wrote. "Alot of people reached out. Realize it's just another Tuesday without my partner." Friends, colleagues, and fans have been paying tribute to Hall on social media all day. Hall died at the age of 63 from multiple heart attacks, stemming from a blood clot issue related to hip replacement surgery.
"Not a day goes by that I don't think of and miss him. Cassidy his daughter put a rose on his grave for each of us," Nash wrote above a picture of the roses on Hall's grave. Hall left behind two children, Cassidy and Cody.
The anniversary of Hall's passing marks a tough year for Nash, who first lost Scott and then tragically lost his son Tristan just months later. Tristan died of complications related to alcohol withdrawal in October 2022. Hall was a member of the infamous "Kliq" alongside Nash, as well as fellow WWE Hall of Famers Shawn Michaels and Sean "X-Pac" Waltman. Hall and Nash's jump from the WWF to WCW, which led to the founding of the New World Order stable, is still seen as a touchstone of pro wrestling history.
Wrestling Inc. sends our best wishes to Nash, as well as to the family of Scott Hall on this mournful anniversary.