Willow Nightingale Believes Self-Awareness Is Key For Professional Wrestlers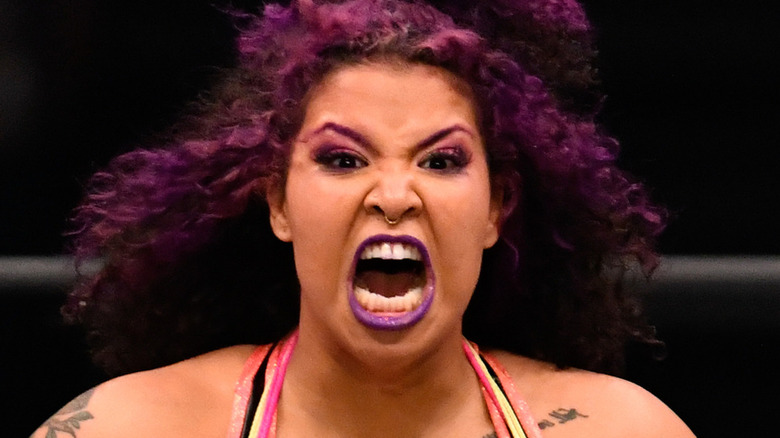 AEW
Willow Nightingale is one of AEW's rising stars, with the 29-year-old getting signed to the roster last fall and receiving increasingly prominent spots on television. However, despite her recent success, Nightingale hasn't stopped pushing herself to improve as a performer. Appearing on a live edition of the "Swerve City" podcast, Nightingale described why it's so crucial for wrestlers to have self-awareness regarding the many ways in which they can continue to grow as performers.
"As performers, we have to be critical of ourselves, and kind of look at ourselves with a lot of self-awareness," Nightingale said. "For me, I'm kind of in this phase of now [figuring out] what I have to do to perform better, to look better, to do promos better. Like how can I all-around just become a better performer, where everyone sees me as a champion undoubtedly?" The AEW star also spoke about not being content with success once she got a position on TV after spending years grinding her way through the independent scene.
Nightingale was open about her desire to become a champion in the future, as she has yet to win a title in AEW or Ring of Honor. In the past, Nightingale has had the opportunity to challenge Jade Cargill twice for the TBS Championship but failed to come out on top either time. The young performer has been making regular appearances both for AEW as well as on the recently relaunched Ring of Honor streaming series, "ROH on HonorClub." There, she recently had a main event bout against Athena for the Ring of Honor Women's World Championship but came up short once again.