Randy Savage Had A Fondness For The Ultimate Warrior, Claimed His Brother Lanny Poffo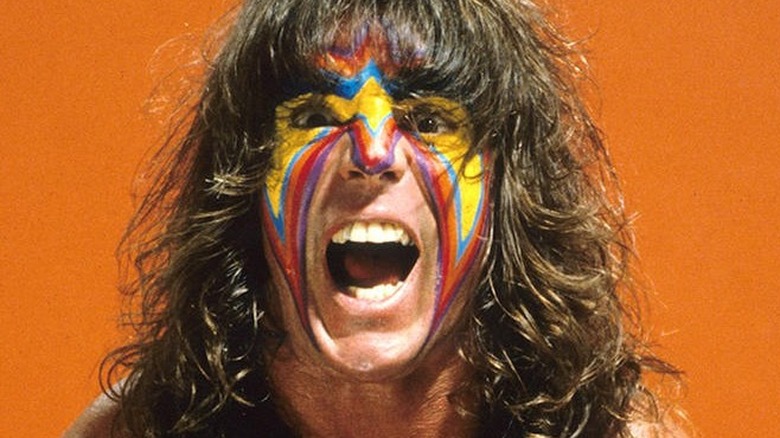 WWE
The Ultimate Warrior stirred up quite a bit of controversy during his time in pro wrestling, with certain wrestlers stating the former WWE Champion was not the best or safest to work with in the ring. Despite those negative opinions of Warrior, WWE Hall of Famer "Macho Man" Randy Savage did not share that view, according to Savage's real-life brother and fellow WWE legend, "The Genius" Lanny Poffo.
"Randy liked him," Poffo said while on "Cafe de Rene with Rene Dupree," his final podcast appearance before his recent death. "In [Savage's] mind, he made a list of everything [Warrior] did well and everything he didn't do well, and Randy would make sure all the things that did well was in the match and he wouldn't let him do the other stuff." Savage's cerebral match planning would pay off, as he and Warrior competed in a Retirement Match at WrestleMania VII that many believe is the best of Warrior's career.
While Savage had a certain fondness regarding Warrior and guided him to two well-received pay-per-view showdowns, Poffo did not share the same opinion of the often contentious peformer. Poffo did not mince words when discussing how Warrior felt about the business, and addressed what he believes caused Warrior's career to go downhill. "He was just a guy that had a fantastic body, that they fell in love with, that they gave a mega-push, and he never learned to work," Poffo said. "He had no respect for the business. He had no respect for anyone except Ultimate Warrior and it was that selfish greed that caused his career to curtail ... He was not a nice man."
If you use any quotes from this article, please credit "Cafe de Rene with Rene Dupree" with a h/t to Wrestling Inc. for the transcription.