Stone Cold Steve Austin Still Hates His WrestleMania XIV Match Against Shawn Michaels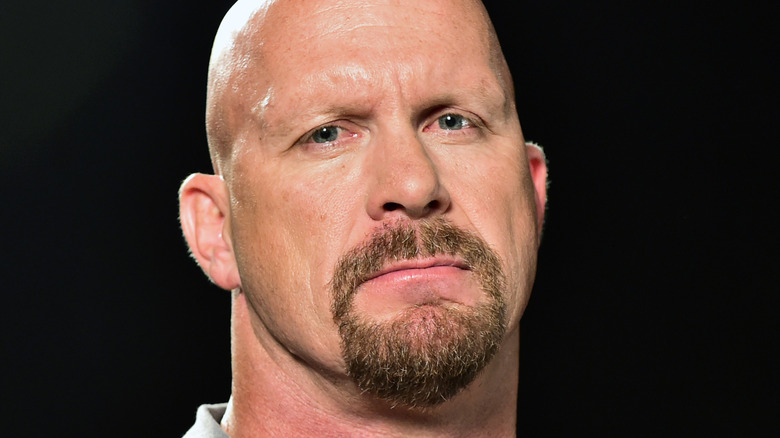 Moses Robinson/Getty Images
WrestleMania XIV was the night "Stone Cold" Steve Austin ascended to the top of WWE by defeating Shawn Michaels for the WWE Championship. While the 19,000 fans at the FleetCenter (now known as TD Garden) in Boston, Massachusetts rejoiced at Austin winning his first-ever world championship, "The Texas Rattlesnake" left feeling disappointed.
"I love Shawn and have the utmost respect for him but I don't consider that match to be a good match at all," said the WWE Hall of Famer during the "UpUpDownDown" launch event live stream for the "WWE 2K23" video game.
Two months prior at the Royal Rumble in San Jose, California, Michaels herniated two discs in his back when he struck the edge of a casket on an over-the-top rope bump to the floor during the casket match against The Undertaker. By his own admission in various media outlets, Michaels wasn't in the best mindset heading into WrestleMania as he was self-medicating to deal with the back pain in addition to his frequent alcohol use. That mindset, combined with his past behavior, caused some of Michaels' colleagues to wonder if he would do the honors and drop the championship to Austin, who was red-hot at the time. Undertaker confirmed during his appearance on the "Broken Skull Sessions" that he sat in the "Gorilla position" with his hands taped up in case Michaels "had not done business."
After doing business via being fast counted and knocked out by special guest enforcer Mike Tyson, Michaels didn't wrestle again until the unsanctioned street fight against Triple H at SummerSlam 2002. Austin meanwhile led the company in its resurgence – and eventual victory – over WCW in the Monday Night Wars, and learned from Vince McMahon that night in Boston, "it wasn't about the match, it was about transferring the title."
If you use any quotes from this article, please credit "UpUpDownDown" with an h/t to Wrestling Inc. for the transcription.