'Stone Cold' Steve Austin Comments On WWE WrestleMania 39 Rumors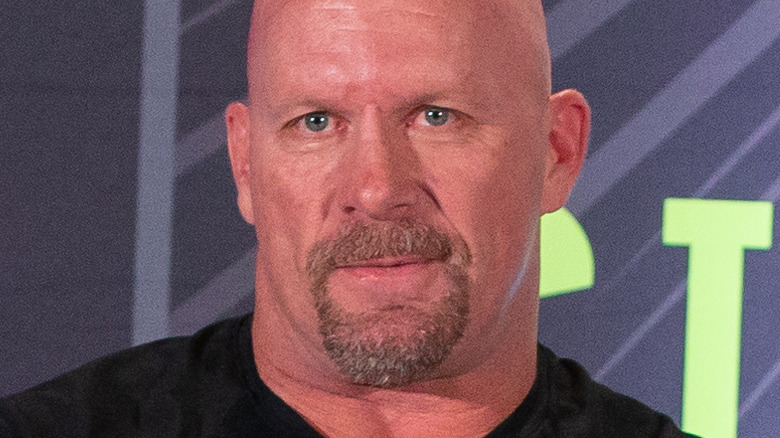 Bill Watters/Getty Images
This year marks 20 years since "Stone Cold" Steve Austin retired from professional wrestling. The Texas-native shocked the world last year at WrestleMania 38 in Dallas when he laced up his boots once again to take on Kevin Owens in No Holds Barred main event. Seeing as though that bout went well for him, WWE has reportedly approached Austin with several match pitches for this year's two-night card in Hollywood. With two weeks to go until the event, Austin has not been confirmed to appear in any capacity.
The WWE Hall of Famer was recently a guest on "Casual Conversations with The Classic" where he addressed the WrestleMania rumors and claimed he hasn't heard anything from WWE.
"I haven't heard anything," Austin said. "We're literally, as we speak right now, about two weeks away and it's the biggest show of the year. Right now, I think, WWE has got as good a roster as they've had since the Attitude Era. They got a deep roster, so I think many guys and gals need those coveted spots. They got plenty of names to draw from, plenty of talent to draw from. I think they should shine the light and the cameras on their current superstars."
Various reports over the last few months have stated that the 58-year-old was pitched matches against the likes of WWE Universal Champion Roman Reigns, Brock Lesnar, and even LA Knight. WWE and Austin were reportedly not on the same terms financially when the matches against Reigns and Lesnar were brought up. Meanwhile, the pitch to face Knight emerged recently as he is not currently booked for the biggest event of the year.