Mercedes Mone Isn't Going To Discuss Her WWE Exit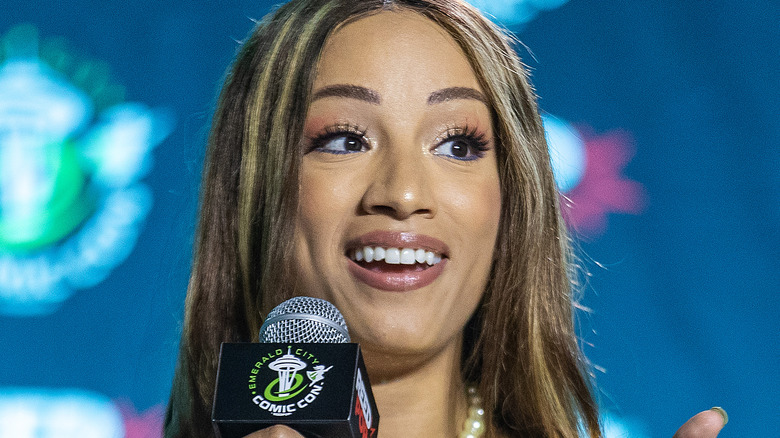 Mat Hayward/Getty Images
Sasha Banks and Naomi made several headlines in May 2022 when they reportedly walked out of WWE as the reigning WWE Women's Tag Team Champions. With creative differences said to be the cause, WWE stripped them of the titles and blasted them with statements online and on-air, referring to them as "unprofessional." Banks, now going by Mercedes Moné, has since made a splash in New Japan Pro-Wrestling as she is the reigning IWGP Women's Champion.
Moné also frequently appears at conventions nowadays and recently participated in a panel at Planet Comicon in Kansas City. During the session, Moné was asked by a fan if she considered returning to WWE following Vince McMahon's retirement.
"First of all, nobody knows the story," Moné said. "You don't know the story. But you're reading whatever you wanna read and believing whatever you wanna believe. Nobody knows the story because I haven't said anything, and I'm not going to say anything because that's just the classy boss that I am, the CEO." Moné did say that she thinks it's awesome to see people like Dakota Kai return as that was their dream. But for her, the dream was to work in Japan, and that was something she had yet to accomplish.
"So as I'm growing in my career, I'd been in WWE for almost 10 years. I had to have a change," she added. "I had to feel something different in my heart and my soul, so I had to go after a whole new dream and a whole new chapter and a whole new destiny for me, and this is where I want to be and this is what I wanted to make happen for me, so that's it. This is what I'm going for. This is my dream."